Legend of Zelda producer Eiji Aonuma says Nintendo is working 'as fast as possible' on delayed game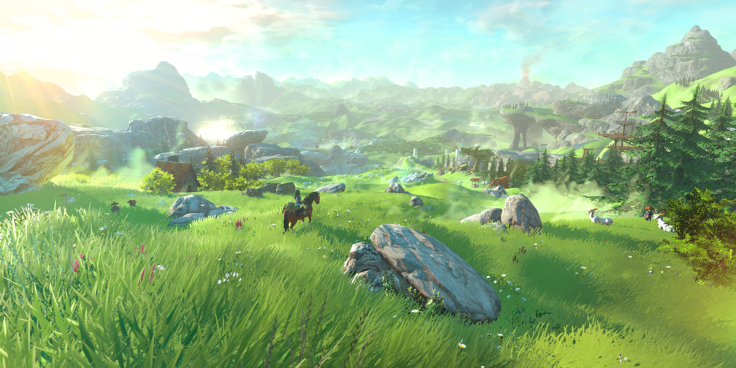 Next year marks the 30<sup>th anniversary of Nintendo's The Legend of Zelda, and it should see the release of the next big console game in the adventure series. Very little of the game has been seen since it was announced 16 months ago, but series producer Eiji Aonuma insists his team is working "as fast as possible" to get the game out next year.
Aonuma was asked about plans for the series' 30<sup>th anniversary in an interview with Japanese gaming magazine Famitsu (via Nintendo Everything), which coincides with the release of The Legend of Zelda: Tri-Force Heroes on Nintendo 3DS.
"This year we wanted a Majora's Mask concert, so it is not impossible that there may be a 30th anniversary concert next year," he said. "However, as we are trying to complete the new Zelda as fast as possible, that is all that is on our minds. That being said, we hope something will take form for the 30th anniversary. It is especially important to a producer of the series, so I hope to give something everyone can look forward to next year.
"We're doing our best. Every day we improve it bit by bit. It is something that requires plenty of time, however, so please believe in us and wait."
The assumption among many members of the press and among fans is that the new Legend of Zelda will be a launch title for Nintendo's next-gen gaming device – the mysterious NX, which has been touted for release late next year. Our belief is that it will be released on both platforms, as was the case with Twilight Princess.
Speaking of Twilight Princess, evidence was recently unearthed suggesting a remaster is set to be released on Wii U, with files alluding to such a game's existence appearing on the Nintendo eShop. Given the exact anniversary date for the series is 21 February, we may see that game around then – giving us two Zelda games next year to celebrate the anniversary.
For all the latest video game news follow us on Twitter @IBTGamesUK.
© Copyright IBTimes 2023. All rights reserved.