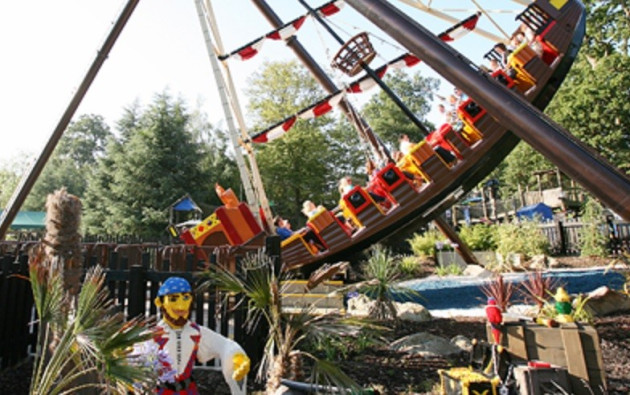 Children at Legoland in Windsor were left in tears when a brawl broke out between parents queuing for a ride at the fun park.
The line for the Jolly Rocker swingboat ride turned into a battlezone - with 10 people, men and women - grappling and puncng each other. Reports that one angry visitor was swinging a metal pole around his head as a weapon were denied by Legoland.
A shocked onlooker likened the scene at the children's attraction to hell.
Amid chaotic scenes in full view of youngsters enjoying a special day out, the pirate-themed Jolly Rocker ride was forced to close down for 20 minutes.
An eyewitness told the Sun: "It was vicious. All hell broke loose. It was frightening for innocent adults forced to watch, not to mention the kids.
"There were quite long queues so I don't know if that is what made things boil over. You don't expect to see things like this at Legoland. My 10-year-old said that he's never going back there again. He's never seen this kind of violence before."
Staff stepped in to restore calm before calling Thames valley Police, who made a number of arrests in front of distressed children. No damage was caused at ther site.

Two men were held on public order offences and given a fixed penalty notice.
A police spokesman said: "Two men, aged 29 and 30, were arrested on suspicion of committing a public order offence. They were each given a fixed penalty notice."
A Legoland spokesman said: "The staff and onsite security team promptly implemented incident procedures and also informed Thames Valley Police who attended the resort.
"The group of males and their families were removed from the park and will receive a lifetime ban."