Lena Headey admits filming the first season of Game Of Thrones was "horrendous" as she was battling postnatal depression.
The 43-year-old, who plays Cersei Lannister in the HBO series, had only just given birth to her son Wylie when she won the role of the villainous ice queen in 2010. Headey was actually unaware she had the mental health illness until visiting the doctor for an evaluation.
Recalling the turbulent experience, Headey told The Edit in an interview conducted by her co-star Maisie Williams: "[Filming was] really horrendous – I was postnatally depressed but I didn't know it. I saw a doctor for the medical check, and I just burst into tears.
"She said I was postnatally depressed and I went, 'Am I? Why is that?' I saw a great guy and he sorted me out, but I did the first year [on Game of Thrones] in that space, figuring out motherhood and going through a weird time personally. It was tricky."
Following her divorce from Wylie's father, Peter Loughran, in 2013, Headey has found love again with boyfriend Dan Cadan, who she has been dating since 2015. In July that same year, the couple welcomed their first child together, daughter Teddy.
One of the most iconic moments of Game Of Thrones is the Walk Of Shame that features Cersei repenting her sins while naked on the streets of King's Landing. Unfortunately for Headey, the memorable scenes haunted her even when she was in the hospital giving birth to Teddy thanks to a nurse, who began chanting "shame" as the actress was about to breastfeed the newborn for the first time.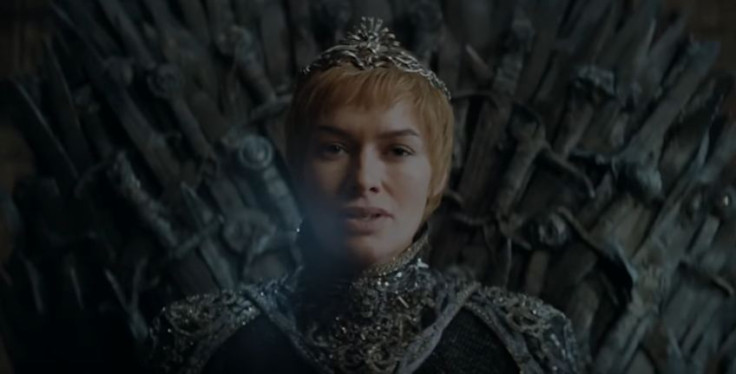 Recalling the awkward moment, Headey told the New York Times in another interview: "I was flying on morphine, so it was sort of funny. Had I been vaguely in the world, I might have been more offended."
Viewers of the hit fantasy series are anxiously awaiting season seven to air on 17 July in the UK. What lies ahead for Cersei's fate? Headey says: "Um, she's not having a good time – there you go. Apparently, winter is really coming, finally." As for the epic race to the iron throne, Headey adds of Cersei's chances: "It can't be me because I'm already there. So I'm f****d."
Watch the Game Of Thrones season seven trailer: