Winter is almost here and days before the much-anticipated premiere of season 7, Game of Thrones star Sophie Turner is spilling some secrets about the fate of her character, Sansa Stark. Since her journey back into the Winterfell, the Stark girl hasn't been in her elements and looks like she might have "revenge" on her mind.
Addressing the season 6 episode – Battle of the Bastards – where a brutal Sansa left her husband Ramsay to be eaten alive by the hounds, Turner revealed that the bitter experiences might have left a rather strong impression on her character.
"Over this period of five years she's been away from her family, she will have one way or another been swept up in this world of betrayal and revenge," the actress told TIME about Sansa's changing personality in season 7.
In fact, Turner doubts whether Sansa will "falter a little" once she reunites with her family after the hardships of the past season.
Turner warns that her feisty character "may change a little" but at the end of the day, " her heart is still good". However, her approach towards enemies might "be different" as opposed to a 13-year-old Sansa.
In season 6, Sansa and Jon Snow ended up together albeit their issues and mutual differences when it comes to fighting battles. And trailers for the upcoming season have hinted that rest of the Stark brood – Arya and Bran – might be headed towards Winterfell. With the plot strengthening around the North, the 21-year-old Game of Thrones actress hopes that season 7 is all about a Stark reunion.
Revealing her big hope for Sansa, Turner wishes that "she finds her family again and the Starks are strong again — the remaining Starks!" She adds, "We have Jon and Sansa at Winterfell, so this is a good start, and I hope that they find each other again and become one of the most powerful families in the Seven Kingdoms again!"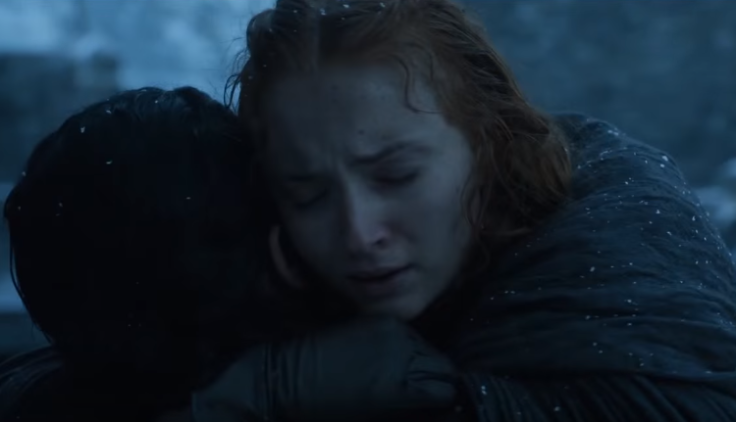 But what place does a smarter and calculative Sansa have in the Stark household where each scion is fighting their own demons? "I'd like her to get her revenge on Cersei and many of the others who have done her wrong," Turner explains hoping, "[Sansa] continues to keep growing more and more powerful and confident in herself".
However, the urge for vengeance paired with the tricky relationship with Little Finger aka Lord Baelish seems like a bad news for Sansa. "In reality... she's probably going to die," Turner jokes about her character, but it sounds more like a forewarning.
Game of Thrones returns with season 7 on Sunday, 16 July at 9pm EST on HBO.