Lenovo, the world's biggest PC manufacturer, is reportedly considering buying the struggling Canadian smartphone manufacturers BlackBerry.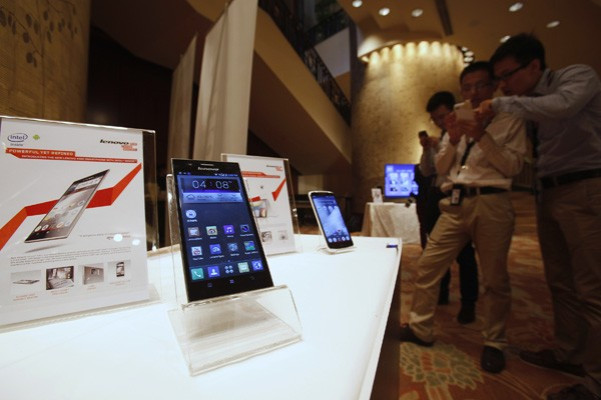 According to a report in the Wall Street Journal quoting "people familiar with the matter" Levovo has joined Fairfax Holdings and BlackBerry co-founders Mike Lazaridis and Douglas Fregin in investigating a possible takeover for the company.
Lenovo has signed a nondisclosure agreement with BlackBerry which enables it to take a look at the Canadian company's accounts, one of the sources told the newspaper. Lenovo declined to comment on the situation, with a BlackBerry spokesperson saying:
"We do not intend to disclose further developments with respect to the process until we approve a specific transaction or otherwise conclude the review of strategic alternatives."
Read more: Open Letter to BlackBerry - We Cannot Count on you
BlackBerry announced in August that it was setting up a committee to consider all options for its future, including selling off the business. A month later the company announced it had reached a tentative agreement with its largest shareholder Fairfax Financial Holdings to sell the company for $4.7 billion (£3bn).
Since Fairfax gave BlackBerry its letter of intent, there have been several reports of other individuals and groups looking to buy the beleaguered company. Thanks to a filing with the Securities and Exchange Commission in the US, it emerged that co-founders Lazaridis and Fregin were considering buying the company they helped to found in 1984.
The pair earlier this year founded Quantum Valley Investments, a venture captial fund focused on developing quantum-computing technology.
This week it emerged that private equity firm Cerberus Capital Management, which focuses on distressed assets, had also signed a nondisclosure agreement with BlackBerry giving them access to the company's financial information.
Lenovo smartphones
Lenovo is best-known as the world's biggest PC manufacturer but it also makes smartphones, which is sells almost mainly in its home territory but also in some other emerging markets such as Russia, India and the Middle East. The company has invested heavily in its smartphone business in the last year as it bids to replace Samsung as the number one smartphone brand in China.
The company could look to leverage the BlackBerry brand to help it expand its smartphone business beyond Asia, just as it used the purchase of IBM's PC business in 2004 to leverage the ThinkPad brand to popularise it laptops.
The company has said it plans to start selling Lenovo smartphones in Europe by 2014, where it will join compatriots Huawei and ZTE, which have experienced a lot of success at the lower end of the market in recent years.
Intense scrutiny
However Lenovo would likely come under intense scrutiny from the Canadian government before any deal could be agreed. Any bid by a foreign company for a Canadian firm which exceeds 344 million Canadian dollars (£206 million) has to pass a government review to see if it generates a "net economic benefit" or generates a security risk for the country.
While there have been several high profile rejections by the Canadian government of potential takeovers by foreign companies, this would not represent the first time the Chinese company has done a high-profile takeover deal for a Western company.
In 2004 Lenovo bought IBM's PC business, including the high-profile ThinkPad range, in a deal worth $1.25bn, which at the time was one of the biggest acquisitions by a Chinese company.