Visual artist Leo Greenfield had the opportunity to hob-know with leading designers and fashion royalty on a recent trip to Paris.
While in the French capital, the young visual artist from Melbourne, Australia, attended Paris Fashion Week and met with leading designers.
Greenfield, who has become renowned for his unique high fashion illustrations, was invited to several shows at Paris Fashion Week's Spring/Summer 2012 collections in October.
The 28-year-old's artistic style borrows traditional techniques of high fashion drawing, where the form is elongated and stretched, and appropriates brush strokes from painting to create angular shapes.
After studying in Japan in 2008, he freely admits that much of his quirky art style has been influenced by the eccentric street fashion that is evident in Japanese culture.
As documenting street fashion is usually done photographically, Greenfield's approach, which takes the form of illustrations sketched from memory, is rather distinctive.
"I really wanted to use fashion and comment on fashion in a unique way and in a way that felt natural to me," he said.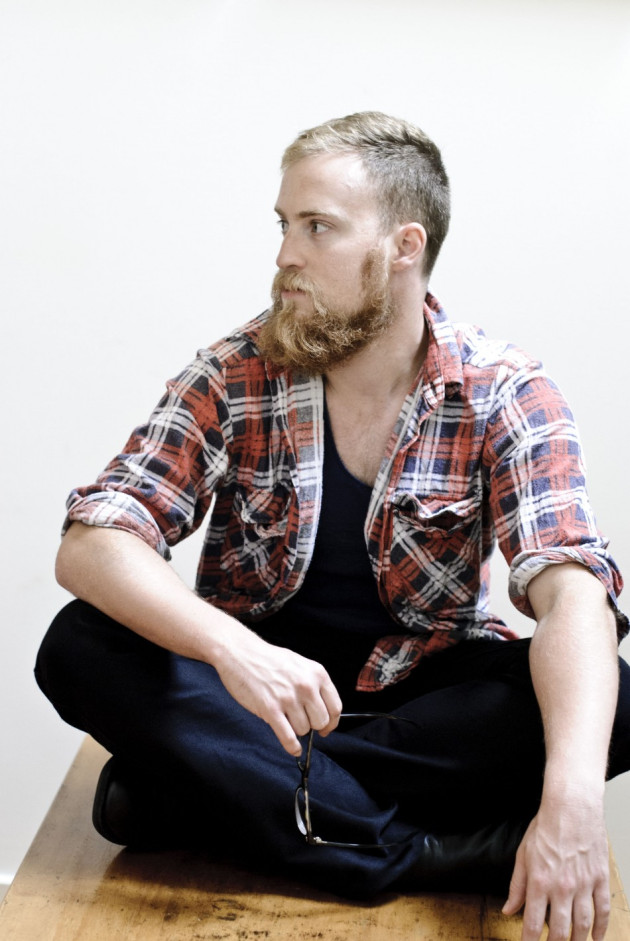 After attending numerous fashion events in Australia and working with local designers, the ambitious artist dreamed of practicing his profession overseas and "really wanted to be in the centre of it".
Paris posed the perfect opportunity to visit the heart of the fashion world, where he applied to attend fashion weeks.
Despite receiving rejections from top fashion houses like Chanel and Celine, Greenfield was invited to about eight other shows and viewed collections from smaller but respectable labels, such as Damir Doma, Lutz and Gapard Yurkievich, among others.
He met Ralph Lauren's nephew, Greg Lauren, at Café du Flor, and was later invited to sketch pieces from Lauren's personal show room.
Keen to absorb as much of atmosphere as possible while in Paris, Greenfield attended a haute couture show at the Palace of Versailles, where he had the privilege of viewing collections from Christian Dior, Vivienne Westwood, Alexander McQueen for Givenchy and Nicolas Ghesquière for Balenciaga.
Turning his hotel room into a temporary studio, he sketched and painted his way through his time in Paris, often forfeiting invitations to parties to create fresh pieces that have pushed his artistic talents in a new direction.
A chance meeting at the Ritz meant Greenfield had the rare opportunity to see Anna Wintour, the editor of American Vogue, of whom he later sketched a drawing.
Another highlight that day was bumping into Grace Cottington, a former model and the creative director of American Vogue magazine. "Grace Cottington is a really incredible character... she has a really great way of dressing. And if you do look closely, she has a very elegant style about her," Greenfield said.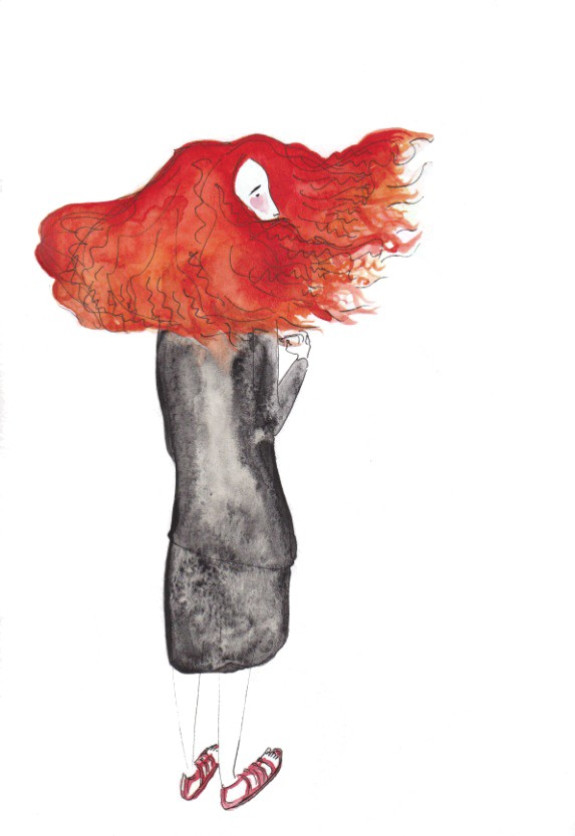 Ultimately, however, it was the citizens of Paris that Greenfield most wanted to represent in his drawings. "The Parisians... have such effortless style. It was interesting comparing them to Melbourne people, who are quite trend focused. Parisians are... more traditional in a sense, a bit more relaxed with their approach to clothes. I think that is what makes them seem so elegant and stylish without really trying," he said.
Greenfield's first trip to Paris has certainly proven to be a catalyst for his career. It not only enabled him to take his talent overseas, it also inspired him to create international pieces for his portfolio.
"It opened my eyes to what the possibilities are and I have more confidence in my work," he said.
He finds that people now look at his work differently, leading to offers of work on new projects, including plans for his illustrations to be published in magazines.
"I've now got a reputation and proved myself as an artist," he said. "People always believed that before, but now they're more keenly following my work.
"The trip to Paris has made my practice as an artist more mature and it's taken more seriously now."