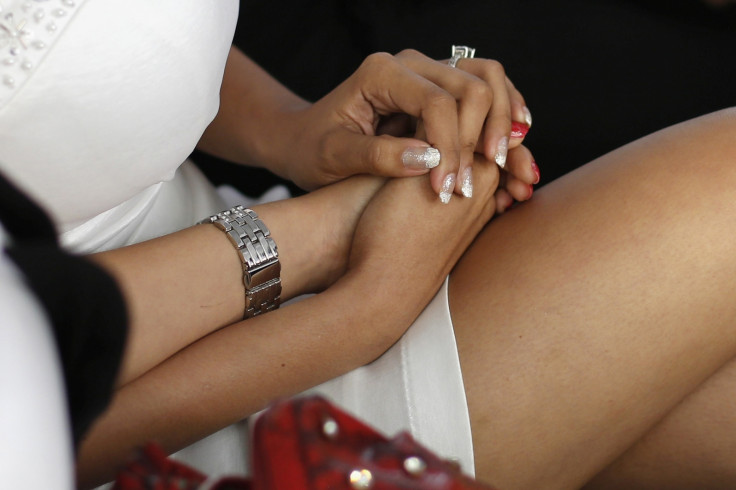 Honolulu has decided to settle a lawsuit of $80,000 (£55,144) from a lesbian couple who were arrested and jailed after they were allegedly found kissing. Details of the settlement announced in court were heard in the federal court, and is still subject to the City Council's approval.
Courtney Wilson and Taylor Guerrero said they were harassed and arrested because they were found kissing in a grocery store in Oahu's North Shore, the AP reported.
The police officer, who was present at the same store in uniform, did not like their public display of affection when the couple were walking through the aisles holding hands and at one point hugged and kissed, according to the lawsuit.
Officer Bobby Harrison noticed "their consensual romantic contact and, in a loud voice, ordered plaintiffs to stop and 'take it somewhere else'."
The lawsuit claimed that, although the women conformed to the officer's order, they were confronted a second time by Harrison who, on seeing them being affectionate with each other again, threatened to have them thrown out of the store.
However, the couple were reported to have later got into a brawl with the police officer when he grabbed Wilson by the wrist while the women were waiting in the check-out line, according to one of the women's testimony last year. Wilson and Guerrero, who were charged with felony assault on an officer, were detained in jail for three days. Eventually, the charges against them were dismissed.
Wilson and Guerrero are no longer a couple now. While Wilson has gone back to her home in Los Angeles, Guerrero decided to stay in the island partly because of the conditions laid down during her release from jail, which required her to stay in Honolulu for a short period.
"I'm glad it's over, but at the same time we wanted the officer to suffer some sort of repercussion," Wilson said.
The two of them plan to split the remaining settlement amount after paying their attorney's fees.