Prince Harry continued his royal tour of the Caribbean on Tuesday (22 November) by embracing his adventurous streak – enjoying a boat tour around the island of Barbuda and gutting a fish.
The 32-year-old royal – who is on day three of the two-week tour of the Caribbean to mark the 35<sup>th Anniversary of Independence in Antigua and Barbuda – appeared to enjoy his time meeting students during a visit to Sir McChesney George High School.
There, he learned more about the school's agricultural work and practices during a short tour of the grounds.
Proving he's not a pampered prince, Harry got stuck in when it came to gutting a fish at the school – to the amusement of the young students – and couldn't hold a straight face as he tried to hide his anguish.
Earlier in the day, the royal hopped on a boat excursion through mangroves on the picturesque island to behold one of the largest colonies of frigate birds in the world.
Harry's highly active day trip came after a rather awkward night before at a reception at Barnacle Point. Staged in Prince Harry's honour, leader of Antigua and Barbuda, Gastron Brown, made a speech referring to his newly-confirmed relationship with Suits actress Meghan Markle.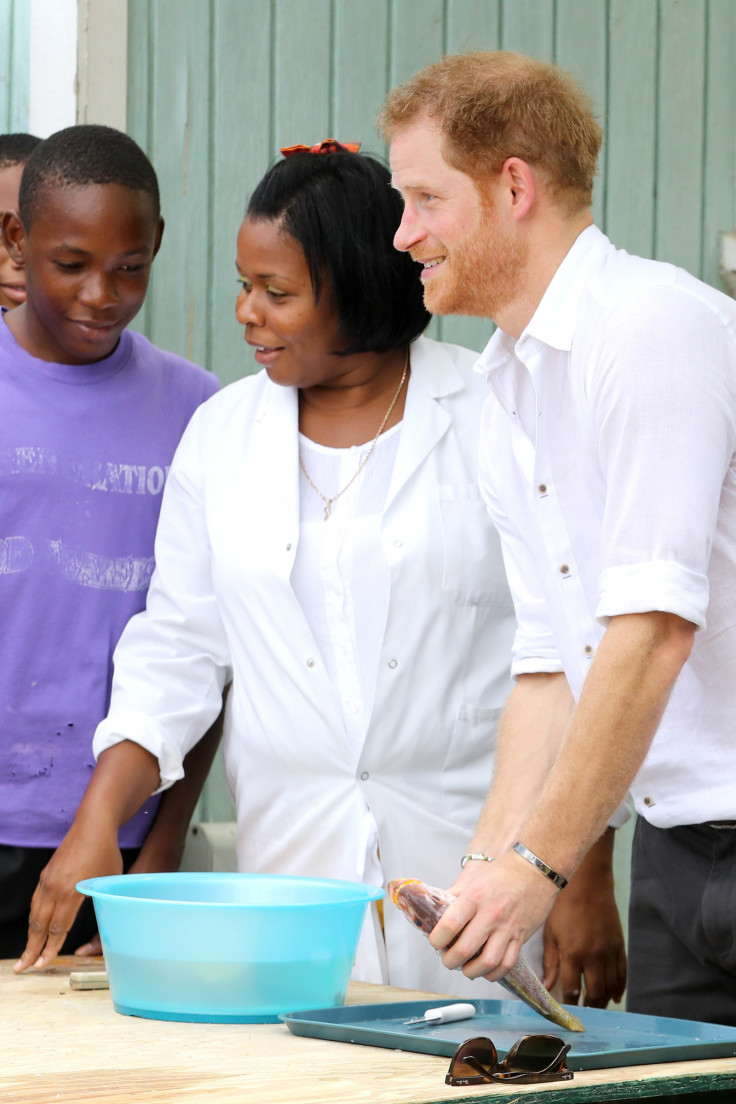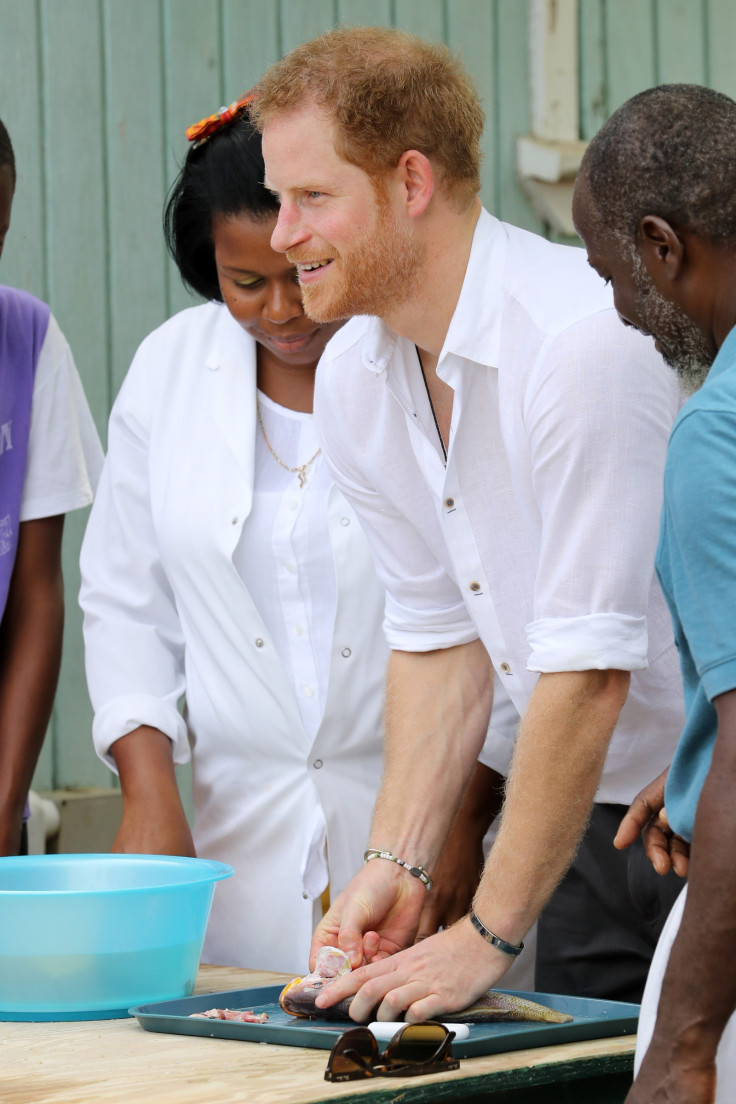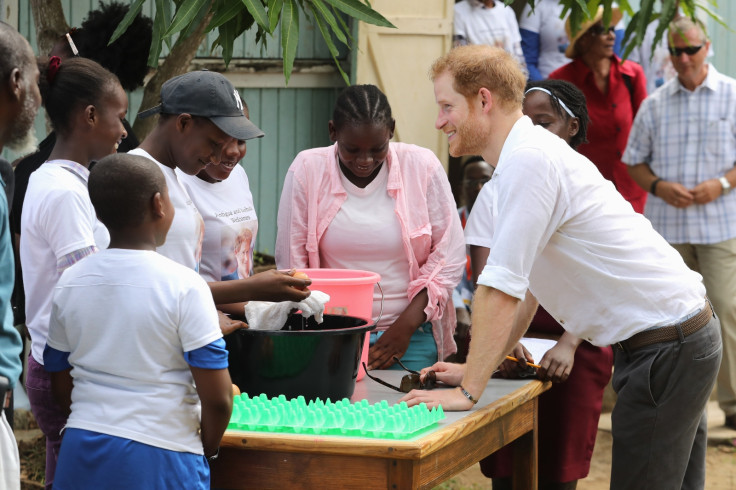 Speaking before 300 guests, Browne invited the prince to "honeymoon" in Antigua with his potential wife, while stressing the romantic credentials the country has to offer.
He said: "I understand that there may be a new addition to the Royal Family very soon? I am told that there may be a princess and I just want to say that should you make the decision to honeymoon – then Antigua and Barbuda want to welcome you.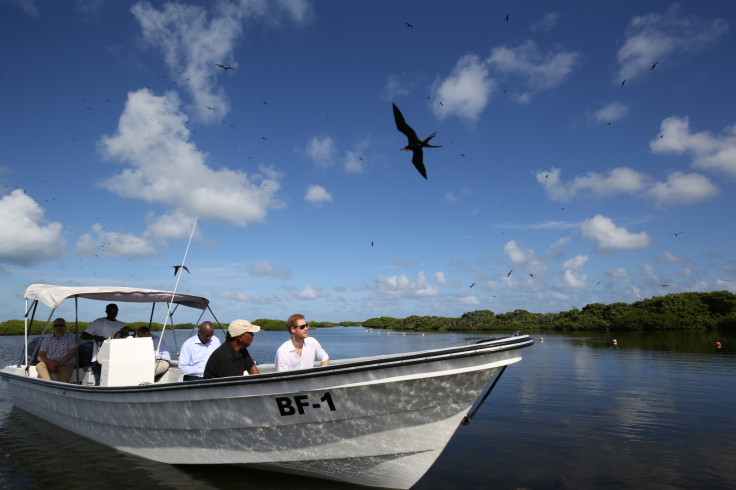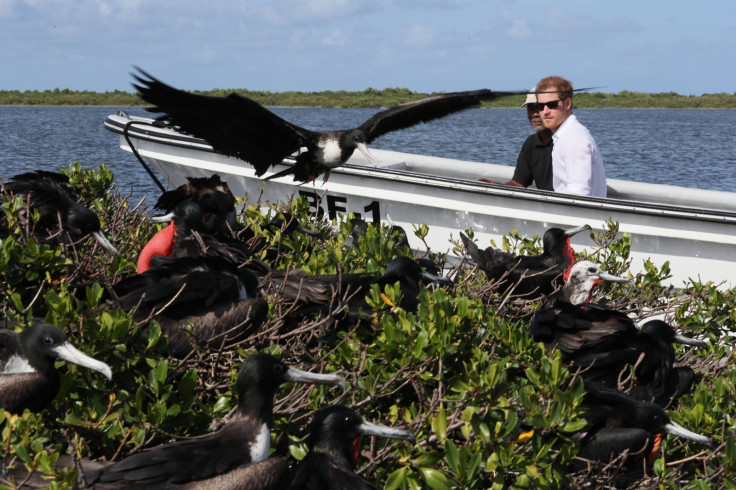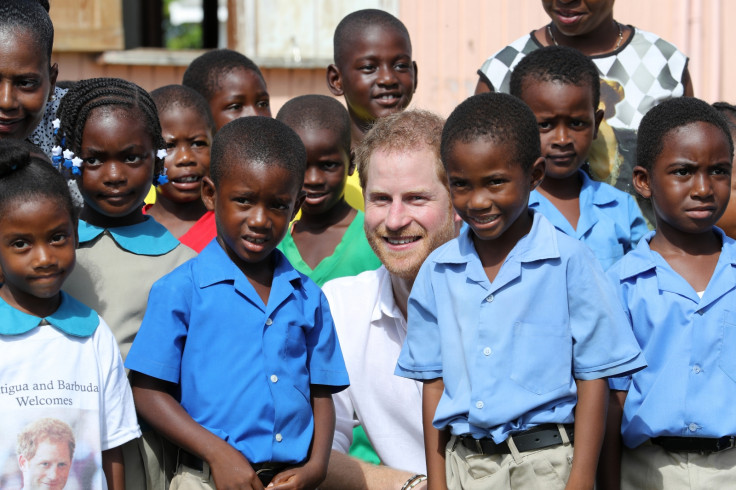 "We have been voted consistently as the best honeymoon destination in the Caribbean – and one of the best in the world – so there will be nowhere in the world as special to spend your honeymoon, when that day arrives."
Prince Harry was seen fiddling with his shirt and avoided making eye contact with anyone as the comments were made. Afterwards, the prime minister introduced him to a scantily-clad group of models, adding: "Whatever is done here, stays here. So do not worry."
Harry faced further humiliation when a singer performing at the VIP dinner forced him to get up on stage and dance, leading to the prince showing off his best dad moves as the crowd cheered.