A-Level results day 2016: No university offers or missed your grades? Here is how to use Clearing
A step-by-step guide to A-Level results day on Thursday 18 August.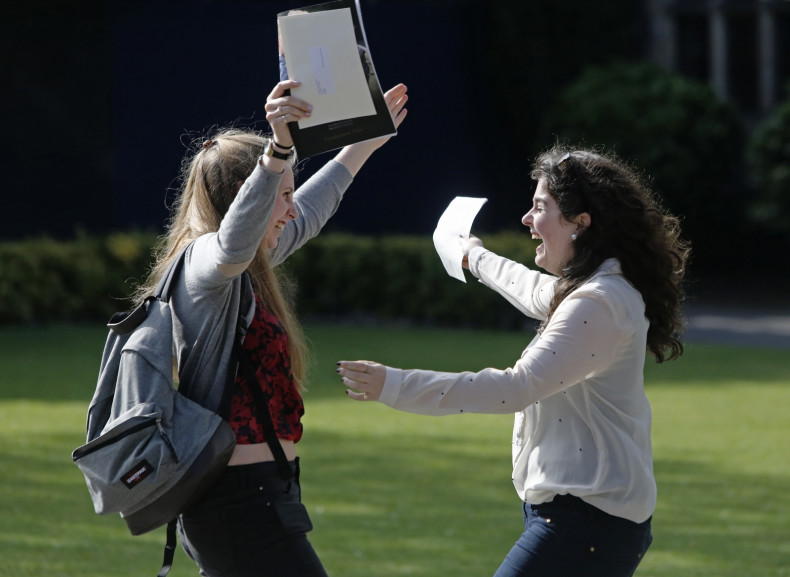 Thousands of students will receive their A-Level results on Thursday (18 August) and continue on their career paths. Although many will receive the grades they hoped for, others will not – but it's important not to panic.
For students set on attending university or college, the Clearing system is designed to help you find a place – for those who have not received any offers, missed the conditions of their offers or rejected their offers.
What is UCAS Clearing?
Clearing is how universities and colleges fill vacant places on their courses. It is available from 5 July through to September each year.
If you already have your exam results but you have no offers, you can use Clearing from July. If you had conditional offers but missed your grades, you can using Clearing on results day – which this year falls on Thursday 18 August.
Institutions list available courses before results day and vacancies are updated frequently, so keep checking if you cannot find the course you want straight away.
It is essential to be prepared: know which subjects you want to study and why, and try to be flexible when it comes to location.
How do I use it?
You should talk to teachers or advisers about the subject you want to study or the course you want, and if there are alternatives you should consider.
To access Clearing, you need to register and make an application. After you have submitted your application, you should receive an email that gives you access to the Track service, where you will find your Clearing number. You can use Clearing if your Track status says "You are in Clearing" or "Clearing has started".
You can search for available places listed on the UCAS website. When you have found a course you are interested in, you should contact the university or college by phone, where you will likely speak to a university's Clearing helpline administrator.
You should give them all your relevant information, including your Clearing number, Personal ID number and grades. You will need to sell yourself, so be prepared with the reasons why you should be on the course you want.
Once you have a verbal offer from a university, you can add the course in Track – this is only possible from 3pm on results day.
A verbal offer normally stands for 24 hours – although it is best to double check this with a university. This gives you some time to consider whether you definitely want to be on the course.
You can only add a Clearing choice once you have received information from the institution that they are happy to offer you a place. Click "Add Clearing choice" and fill in the course details by the date the institution gave you on the phone.
This counts as you definitely accepting the offer, so if they confirm it will show as an acceptance on the choices page of Track and you will receive a confirmation letter from UCAS.
You can only add one choice at a time, but if the institution does not confirm your place you'll be able to add another.
Will universities and colleges accept lower grades through Clearing?
It depends on a variety of factors, including how popular a course is and the applicants. If you miss the grade you wanted in a critical subject for your course, this will likely reduce your chances of being accepted. However, different institutions have different grade requirements.
The Complete University Guide states: "The cap on places for students has been abolished, and now universities can accept as many as they desire. This means there is more chance that near-miss candidates will be accepted by their first choices."