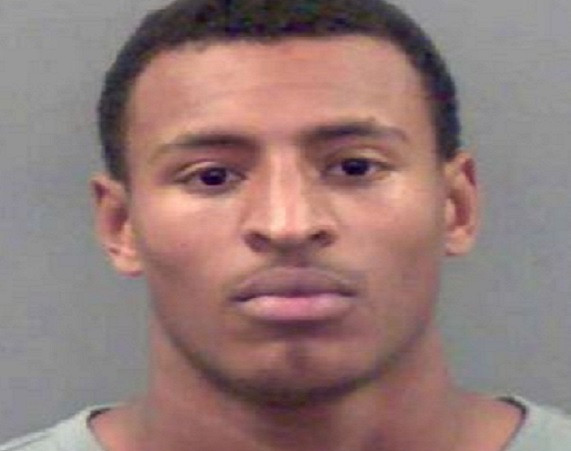 The mother of a violent thug who killed a man with learning difficulties with a single punch has said his killer's short sentence is "not a big deal."
Lewis Gill's mother Sherron O'Hogan dismissed the death of Andrew Young, who her son killed during a trivial dispute on a street in Bournemouth, Dorest.
Gill, 20, was jailed for four and a half years for manslaughter in a sentence which sparked outrage for allegedly being too lenient. In the wake of the case, the Attorney General Dominic Grieve announced he would review the punishment to see if Gill should spend longer behind bars.
But O'Hogan, 41, told The Mail she did not understand what "all the fuss" was about the case.
She said: "It was just an accident. It's not a big deal. This will all be forgotten tomorrow. He's my son, what do you want me to say? He didn't mean to kill him and that's that.
"This story will be the lining of chips tomorrow. I just don't understand what all the fuss is about."
Convicted robber Gill killed Young – who had Asperger's Syndrome - after the 40-year-old complained about Gill's friend nearly knocking him down while riding a bicycle illegally on the pavement.
CCTV footage showed Gill lashing out at Young, who fell back off the kerb and on to the road.
Gill walked away from the scene without looking back at Young as bystanders rushed to his aid. He died of head injuries in hospital the next day.
Gill claimed at his trial he was scared that Young was reaching in to his pocket to pull out a weapon. But this mitigation was rejected by the jury.
Speaking after Gill was jailed, Pamela Young said her son had been denied justice by the court.
"I saw the CCTV footage in court and you can see that Andrew didn't cause Lewis Gill any harm. I sat with him when he died. I wish that awful man who took my son away had pleaded not guilty so he would have got a longer sentence," she said.
"The sentence is an absolute joke. I'm a committed Christian but I think that if someone takes a life they should be prepared to forfeit their own.
"There have been many people who have committed manslaughter or murder in this country and they never even serve a full sentence."