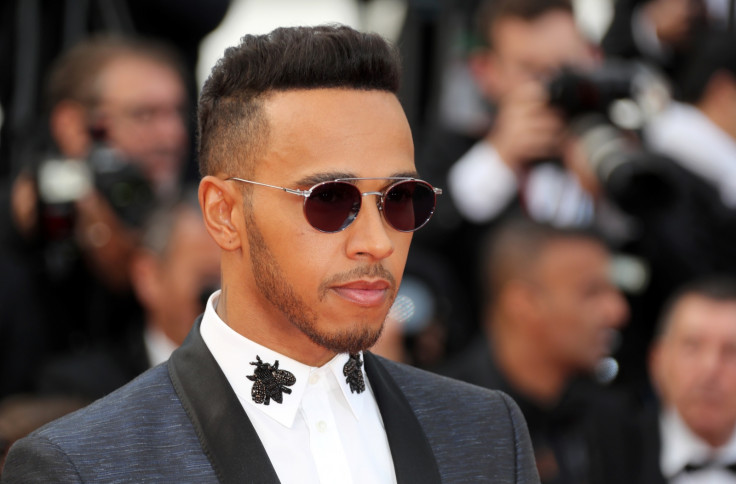 Lewis Hamilton has denied reports that he put his ex-girlfriend Nicole Scherzinger behind his cars. This comes days after the Formula One driver revealed that his former girlfriend Nicole Scherzinger was not his first priority when they were together.
The Mercedes driver took to Twitter on 17 August and he wrote: "Cars were NEVER even a close 2nd!!!"
"My cars are my babies," the Mercedes driver had told Top Gear magazine. (via The Sun) "I used to say, when I had a girlfriend, 'I'm taking one of the girls out, so you can come if you want, but you come second when it comes to the cars."
The duo ended their relationship in February 2015 after dating on and off for 7 years. However, Scherzinger reportedly still has some feelings for her former boyfriend.
"This song is about running away from bad things in your life," the 38-year-old songstress said during the X-Factor auditions last month after one of the contestant sang her song Run.
Simon Cowell then suggested that the song could be about the F1 driver.
"Why did this song make me think of Lewis Hamilton? It just came into my head listening to it. Run away, Nicole, run away fast," he said.
"Yes, let's do that. Let's dedicate those lyrics and that song to Lewis as well, shall we?" the former Pussy Cat Doll member replied.

In May 2015, the songstress told People magazine that their relationship came to an end after they realised they had become too "comfortable" with each other.

"Sometimes people stay in relationships because they get complacent, because it's comfortable for them, because they don't want to be alone. It's a new chapter in my life. I'm going through a very transformative time in my life," she said.