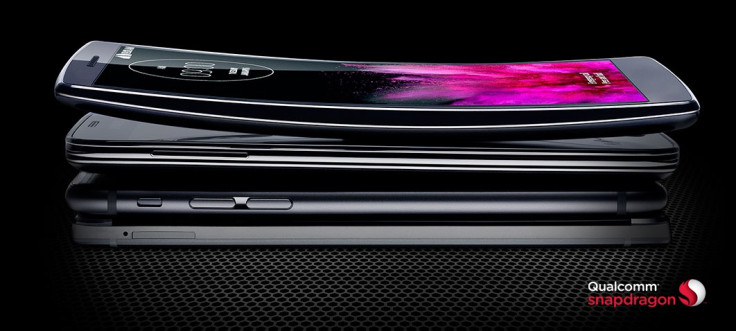 Vodafone UK has confirmed that LG's new curved screen smartphone, G Flex 2 will be available for purchase in its stores.
Unveiled at the CES 2015 event in Las Vegas, the G Flex 2, with more stylish curves, is the first smartphone to come equipped with the Snapdragon 810 processor, featuring an octa-core 64-bit capable central processing unit optimised for Android 5.0 Lollipop and an advanced Adreno 430 graphics unit.
The smartphone will initially come in two colour options - Platinum Silver and Flamenco Red, and will be available in Korea at the end of this month, followed by the roll-out in additional global markets. The smartphone will be rolled out in the UK next month, reports Fonearena.
While there is no information either from the manufacturer or from the retailers in the UK, Vodafone UK has confirmed that it will exclusively stock the G Flex 2. Vodafone has not revealed the release date but has blogged that the handset is coming soon. Head over to the Vodafone UK blog to know more about the release.

Meanwhile, Expansys which is the only online retailer in the country to confirm pre-orders so far, has not yet revealed its price deal.
We will bring out more details about the pre-orders for LG G Flex 2, once the retailers and carrier networks in the country announce their price deals.