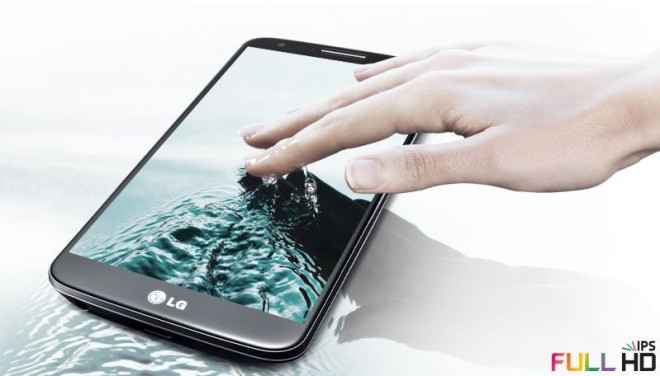 Apple claims that the Retina displays on its iPhones and iPads are so sharp that the human eye cannot differentiate between individual pixels.
Therefore the idea of a smartphone which has almost double the pixel density of an iPhone Retina display seem ludicrous, but that is what we're going to see in LG's new flagship smartphone later this year.
The South Korean company has confirmed to Engadget that the successor to last year's G2 will have a Quad HD display.
The successor is likely to be the LG G3 which is expected to be launched in the summer, ahead of a public release in the autumn.
Quad HD
Quad HD means a resolution of 2,560 x 1440 pixels and if rumours are true, all those pixels will be crammed into a 5.5in screen. That will mean the LG G3 will have a pixel density of 534 pixels per inch (ppi).
This compares to a pixel density of 326ppi on the iPhone 5s, 432ppi on the Galaxy S5 or 441ppi on the new HTC One (M8).
All of these phones already have incredibly sharp screens so the need to boost pixel density again with the use of a Quad HD is questionable.
Some phones from Chinese manufacturers already use such high resolution displays, with the need explained by the need to render the complex Chinese alphabet. Beyond that however it is unclear what the benefits for consumers will be - though it will give LG something to boast about in the specs race.
According to Gartner, LG is currently the world's fourth biggest smartphone manufacturer after Samsung, Apple and Huawei, though its market share has dropped significantly in the last 12 months.