An experimental build of Android M developer preview is available for LG G3 model D855.
Thanks to the hard work of XDA forum member manups4e, G3 owners can now get a sneak peek of what they can expect with the official version. This is not the new Developer Preview 2 build which Google recently seeded for Nexus 9, 6, 5 and the Nexus Player.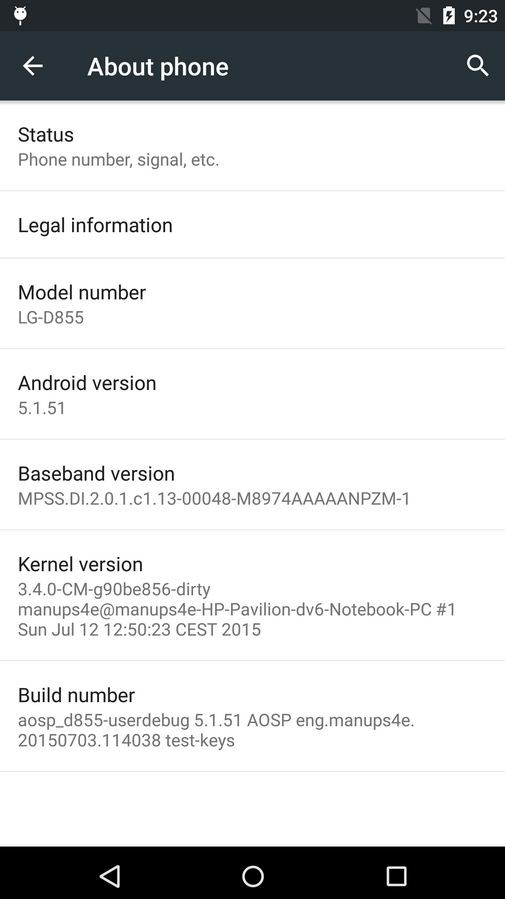 This test build is an early preview of Android M with a few changes added. The member promises to add more features soon.
"In response to queries regarding the technicalities of the post, I'd like to clarify what i've released here. i've provided the AOSP project under the branch android-m-preview, showing the Android M platform changes so far. That project gives an early preview of Android M for custom ROM developers to play with. Be aware that at this point the API levels are still at Lollipop MR1, what i show here is Android M Developer Preview purely from a platform perspective.

Note that the Android M Developer Preview for Nexus devices from Google supports the latest API level. Custom roms linked from this post, do not support those APIs, at least not until the full M code release," explains the developer.
Since this is an early build, a number of features are not working fine such as radio and data, camera and sensors, Bluetooth and Wi-Fi. The audio works, but cannot play music. Besides, double tap to wake works, whereas double tap to sleep does not.
If you are curious to get your hands on the early Android M preview build, hit the following download link.
Go ahead only if you want to try this out for testing purposes and proceed with extreme caution. IBTimes UK will not be held liable if you run into any issue with the ROM.
Download link: aosp_d855-ota-eng.manups4e.zip
Check out the following video to see how the Android M build is booting on the LG G3.
To know more about the ROM, head over to the development thread at XDA.
Source: AndroidSoul