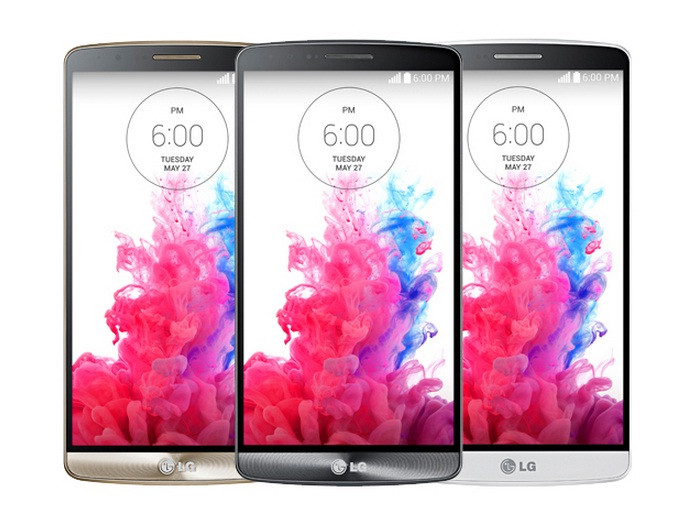 The hardware specifications for the Mini variant of the LG G3 have leaked.
Unveiled on 27 May, the LG G3 is now up for pre-order in the UK. Availability is expected towards the end of this month according to retailers in the country. Even with LG's flagship device yet to see its market release, rumours are doing the rounds about a mini version of the handset.
LG G3 Mini bearing model number LGD722 has been spotted at Zuaba, the India import and export database. The mini model has been shipped for testing and evaluation purposes, reports Gforgames.
The LGD725 is said to be an AT&T variant of LG G3 Mini, LGD722 for Europe, LGD722K for Taiwan, LGD724 for CIS and LGD728 for China Mobile LTE.
As listed in the site, the LG G3 Mini will have a 4.5in screen and use 2,100mAh battery. It will have a five megapixel rear camera and 8GB internal memory. The device will be powered by 1.2GHz quad-core processor.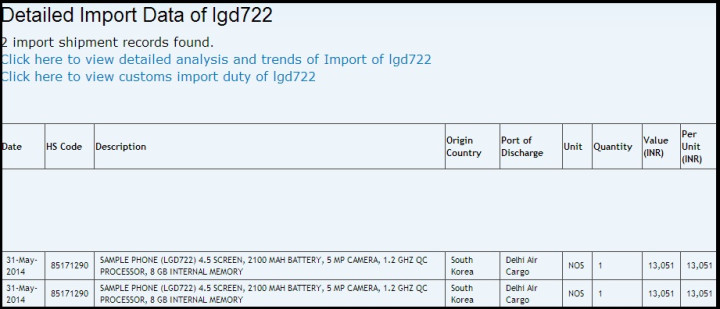 In contrast, the current LG G2 Mini released in April this year has a 4.7in screen, eight megapixel camera and 2,440mAh battery.
Besides, each LG G3 Mini unit costs 13,051 INR (approximately £131), whereas the LG G3 comes at £499 including VAT (pricing according to Clove UK). Apart from the technical specifications and price, no other details about the launch of the device are available.