Rumours about Google's upcoming Nexus smartphone have been doing the rounds for some time, with leaked photos and leaked features quenching the appetite of consumers waiting for gadget. However, until now, there has been no talk about the possible pricing. Now that has changed, with a fresh bout of rumours suggesting the price of the next Nexus handset.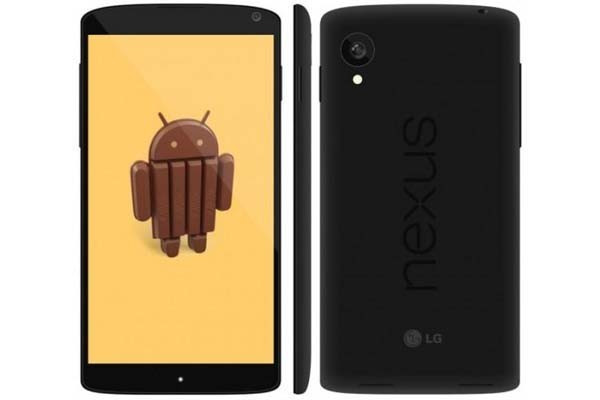 PhoneArena, after receiving information from an unnamed source, claims that the LG Lexus 5 will come in two different versions based on native storage. Besides, each model will have different battery capacity.
The 8GB and 16GB models of Nexus 4 having similar battery capacity (at 2, 100mAh) were first launched with a price tag of $299 and $349 respectively. The new disclosure suggests the 16GB Nexus 5 will use a 2, 300mAh battery whereas the 32GB storage variant will have a 3, 000mAh battery. As for the pricing, the 16 GB Nexus 5 will be priced at $299 (approximately £186) and the 32GB model at $399 (approximately £248).
Recently, a draft version of service manual for LG Nexus 5, bearing model number LG-D821, had leaked. The service manual, which weighs in at 281 pages but no longer available online, contained the details of hardware and software features, specifications, trouble shooting, diagram, map, disassembled guides and views of other internal components.
As the service manual suggests, the Nexus 5 will have two storage variants, 16GB and 32GB. The device will run with a 2, 300mAh powered battery. If this rumour turns true, it would be interesting to see a 32GB Nexus 5 model with a bigger battery of 3, 000mAh.
Among other key features noted in the service manual was the 4.95in IPS TFT display of resolution measuring 1920 x 1080 pixels. The Nexus handset is expected to use an MSM8974 chip, which is Snapdragon 800 chip, featuring a quad-core processor clocked at 2.3GHz while paired with 2GB of RAM. The Nexus 5, according to the service manual, features an eight megapixel rear-camera with Optical Image Stabilisation (OIS) and a 1.3 megapixel front camera. It is likely to support wireless charging, Near Field Communication and may come with LTE configuration.
Also read: Nexus 5 Expected to Cost $399 for 16GB and $449 for 32GB