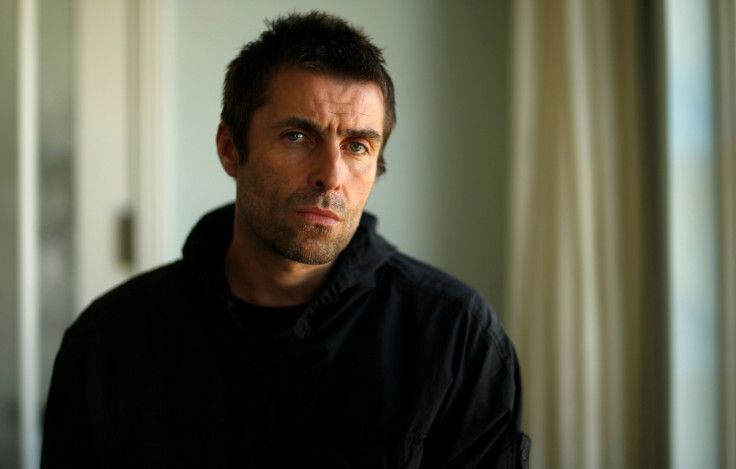 Liam Gallagher has revealed why he can't stop his children from experimenting with drugs, if they wanted to.
When asked by Junkee to reveal some of his parenting skills, the Oasis singer said that he can't tell his children – Lennon, 18, Molly, 20, Gene, 16, and Gemma, 4 – "don't do drugs" as he does not have a "leg to stand on" as he is still doing drugs at the age of 45.
"Nah, I ain't got a leg to stand on. I do drugs. So when they come and do drugs, I can't say, 'Don't do drugs'," Liam, who has blamed his drug use for wrecking his life in the past, told the publication.
Liam also said that he has not been the perfect role model to his children with his "f*****g divorces and all that shit, and getting into scraps and not speaking to your brother".
He said that when his children argue with each other, he tries to stop them but they never listen to him, with his kids telling him to "f**k off" and reminding him how he often speaks to his brother Noel, who Liam isn't on good terms with.
"So I haven't got a leg to stand on. But later on in life, they can come to me because I've done pretty much... I've done quite a few things," he added.
When asked if he cares about what people think of him, Liam said he cares only about what his "close circle" thinks of him.
"I care what the real people think, yeah. I'm not gonna sit at home crying 'cause someone's given me a bad review or something. I don't care what you think of me, you don't know me. I care what my close circle think of me, then yeah, I need to sort it out," he said.
Liam has spoken about the topic of substance abuse several times in the past as well. Last August, he warned people about the problem in an interview with the Daily Star.
"I've made some howlers in my personal life, I've had a couple of marriages and hurt my kids and that," he told the news website. "So, personally, my advice would be, 'Don't take too many drugs and don't drink too much alcohol.' You should stop that because that gets you in situations."