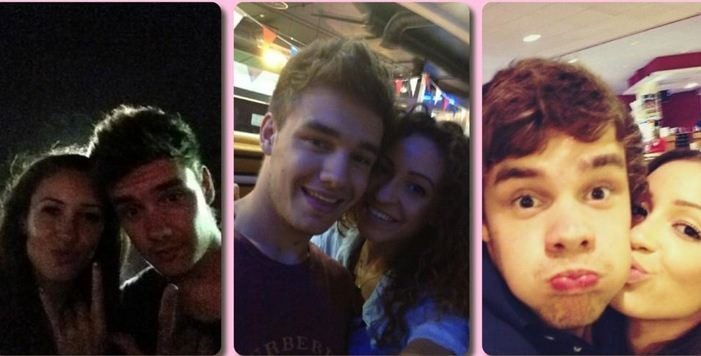 Liam Payne, of British boy band One Direction (1D), has reportedly broken up with girlfriend Danielle Peazer.
The 19-year-old Payne was introduced to Peazer, a dancer and part-time model, when 1D were competing on television reality show X Factor (before they became famous), in 2010.
The couple were last seen together in August, at Payne's birthday party at London's funkybuddha nightclub.
It appears the decision to split was a mutual one, taken because increasingly hectic professional commitments meant the two spent very little time together. Peazer has already shifted out of Payne's London flat.
"He has hardly been able to see Danielle in recent months and the band have a world tour next year so it was only going to get harder," an inside source was quoted as saying.
"They ended things but Liam hopes they have left on good terms. She was the first real love of his life."
The couple were rumoured to be ready to tie the knot in July, after a photograph of the two of them holding hands was posted on Instagram, with the message: "I'm her's (sic) and she's mine forever. (big news coming up)."
The split will mean Payne joins bandmates Niall Horan and Harry Styles on the singles list. Fellow band member Zayn Malik is dating Little Mix singer Perrie Edwards and Louis Tomlinson is in a long-term relationship with Manchester University student and model Eleanor Calder.
Twitter Madness
Over recent months Peazer has had to face an ever-increasing torrent of abuse from Payne's female fans via Twitter.
"Danielle's got over a million followers on Twitter, it's just crazy. She's been getting stopped in the street. She got chased by some girl in the park the other day, which is scary," Payne said.
"They seem to have settled to the idea now, but every so often she gets death threats and stuff and she doesn't need that. Danielle's not the most confident person in the world and really takes note of what people say."
Abuse from Twitter is not something new to 1D. In August, Payne's band mate, Zayn Malik, deleted his account and claimed he was "sick of all the useless opinions and hate". Malik's account has since been reactivated.