Lib Dem peer Shirley Williams bows out from House of Lords with final speech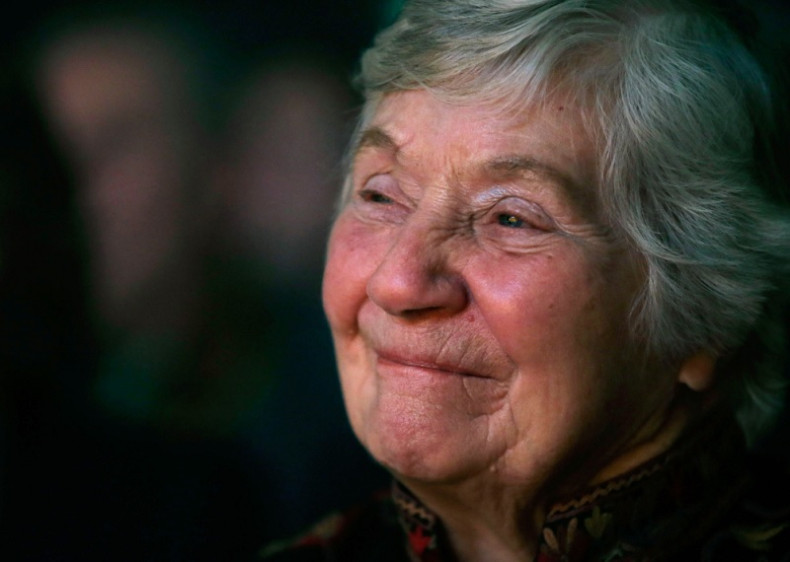 Baroness Shirley Williams defended "great British institutions" as she made her final speech in the House of Lords before she retires from the upper chamber this year. The Liberal Democrat called on David Cameron not to "cut down" the BBC and turn it into a "second-rate institution" as the broadcaster faces its charter renewal.
Williams, 85, also urged her fellow politicians to launch a cross-party initiative in a bid to agree on how to finance the NHS. "Why can't you get together and propose, regardless of party, ways in which we can sustain the NHS over many years, because it's one of the great institutions of the world?" the peer queried.
The Europhile, who played a leading role in the 1975 pro-European Economic Community campaign, also outlined her case for keeping the UK inside the EU ahead of a forthcoming referendum on the issue. Williams described the historic ballot as the "most central question this country has to answer", and argued Britain could only contribute to the "huge issues" by being part of the 28-nation bloc.
The Liberal Democrat, who was first elected to parliament in 1964, concluded by requesting that the government took more unaccompanied child refugees in Europe. The appeal comes after Cameron promised to take 20,000 refugees from just outside of Syria over the course of the current parliament, which comes to an end in 2020. Williams, a former education secretary, is arguably best known as one of the members of the so-called 'Gang of Four' who broke away from Labour under left-wing leader Michael Foot to establish the Social Democratic Party, or SDP, in 1981. The organisation later merged with the Liberal Party as the precursor to the Liberal Democrats.
The peer more recently regularly appeared on current affairs programmes, including the BBC's flagship debate show Question Time, and led the Liberal Democrats in the Lords from 2001-2004. Williams paid tribute to the upper chamber during her final speech.
"One of the most important things about this house is that it isn't just a revising chamber – too often it's reduced to that," she said. "It's more than that – it's a chamber which keeps very close to its heart the fundamental principles and values of this country."
Career highlights
Elected Labour MP for Hitchin at the 1964 general election
Served as shadow home secretary under Harold Wilson from 1971-1973
Appointed education secretary by Labour Prime Minister James Callaghan in 1976
Lost seat in the House of Commons at the 1979 general election
Resigned from Labour, then under Michael Foot, in 1981 and co-founded the SDP
Failed to win the constituency of Cambridge at the 1987 general election
SDP/Liberal Alliance secured 25.4% of the vote but only 22 seats at the ballot box
SDP merged with the Liberal Party in 1998 to create the Social and Liberal Democrats
Ennobled in 1993 as Baroness Williams of Crosby
Served as the leader of the Liberal Democrats in the Lords between 2001 and 2004
Retires from the upper chamber in 2016 aged 85