At least 23 civilians and soldiers have been killed in three days of intense clashes in Libya's second city of Benghazi as fighting rages between the Libyan army and a coalition of Islamist militias.
Libya's national army, aligned to the country's Tobruk-based government, has reported 15 of its troops have been killed in the fighting. Eight civilians, four of them brothers from the same family, were killed when a shell landed on a house in a built up area in central Benghazi.
Violence has flared in Benghazi in over the past three days following an assault on the city centre by forces from Benghazi Revolutionary Council, an amalgamation of Islamist militias variously affiliated with Ansar Al-Sharia, an Al-Qaeda affiliate, or the offshoot of Islamic State (Isis) in Libya.
A Benghazi-based activist, speaking on condition of anonymity, told IBTimes UK the attack was precipitated by the arrival of Islamist reinforcements in the city but they were rebuffed and pushed back to their stronghold, an Islamist neighbourhood called Laithi.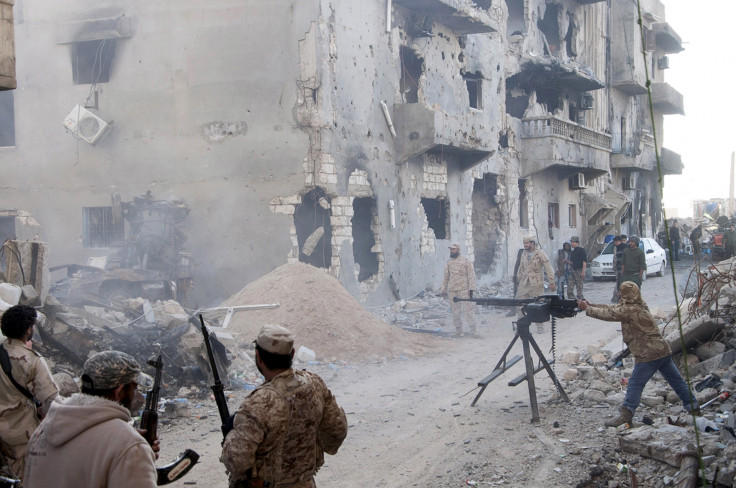 The activist said: "Now they are fighting in Laithi around a well-known market, in which the Islamists have support.
"Libyan military warplanes have been in the sky 24 hours a day during the fighting."
He explained that during the initial attack by the Benghazi Revolutionary Council, local residents had fought alongside the Libyan Army.
"They supported the army in the city centre when the majlis thuwar [revolutionary council] attempted to progress," he said.
Libya's second city of Benghazi has been plagued by some of the worst violence in the North African state since the end of its revolutionary war over four years ago.
Daily fire fights, bombings and shelling have become the norm in the city as the Libyan National Army, headed by its controversial leader Khalifa Haftar, a former Gaddafi general, attempts to wrest control of Benghazi from Islamist militias.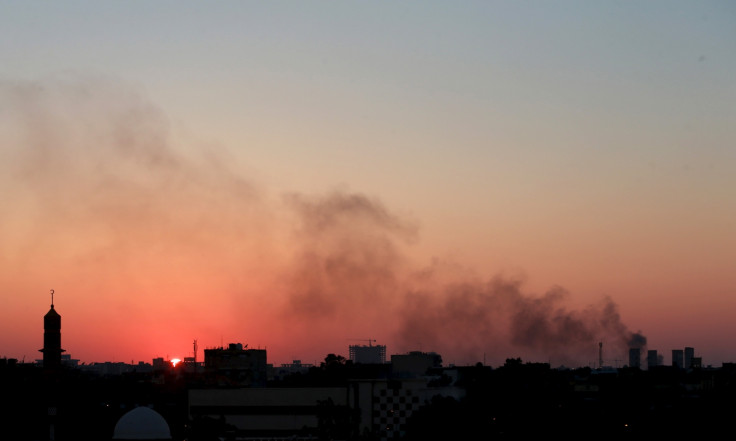 Following months of a gruelling campaign of street by street fighting by Haftar's forces, the Libyan Army now controls the east and centre of Benghazi but revolutionary council forces still remain ensconced within traditional Islamist districts in the east.
The activist explained that Benghazi residents were "disappointed with the long war" but in those areas that supported Haftar, residents were increasingly calling for a military council headed by the general to replace the country's democratically elected government.
When Haftar, who was ejected from the army, began fighting Islamists with loyal brigades in Benghazi, he was accused of plotting a coup by Libya's former prime minister, Ali Zeidan. However, Haftar and his "Dignity Operation" have since been co-opted back into the armed forces following their relative progress in Benghazi.