Libya migrants: Muslim refugees arrested in Italy for throwing Christians into sea after fight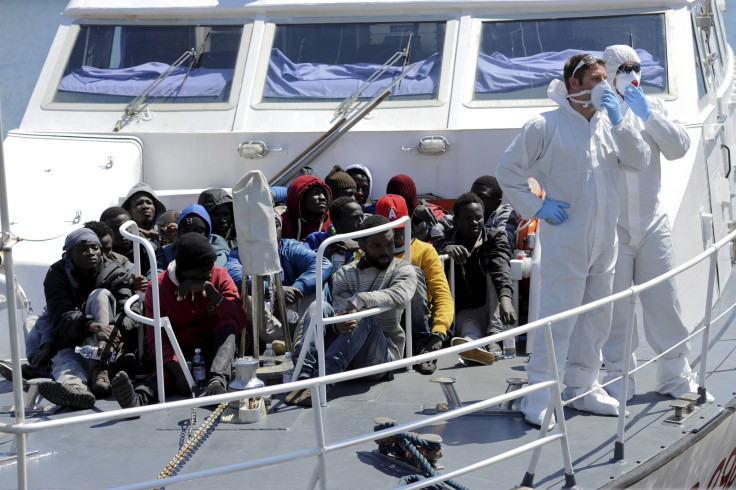 Italian police have arrested 15 Muslim migrants in Palermo for allegedly having thrown Christian refugees off the rubber boat that was taking them to Italy after a fight for "religious reasons", according to media reports.
Those arrested - from Mali, Guinea and Ivory Coast - were part of a group of 100 that were rescued off the Libyan coast by the Italian coastguard.
After their arrival in Palermo, the other migrants informed police that 12 Christian refugees were hurled off the boat and killed after a religious row with the 15 Muslims that were later arrested. Among the arrested is a 17-year-old, according to Repubblica newspaper.
The incident occurs after as many as 400 migrants fleeing Libya are feared to have drowned when their boat capsized 24 hours after departing the North African coast. Italy's coastguard has rescued 144 people but several hundred others are feared dead given the size of the vessel.
Italian coastguard said they have "continuously" rescued up to 10,000 people since Friday (10 April).
The latest tragedy to hit desperate migrants willing to risk their lives in a perilous voyage has prompted calls for EU leaders to restore search-and-rescue operations in the Mediterranean Sea.
Italy's Mare Nostrum programme, which saved 150,000 lives in 2014, was ended in November due to lack of funds. Considered unsustainable, it was replaced with a "border protection" operation named Triton and managed by Frontex, the European border agency.
Frontex's annual budget has declined from €94m to €89m (£67.6m to £64m), which is paltry compared to the €10m spent monthly by Italy for Mare Nostrum.
© Copyright IBTimes 2023. All rights reserved.