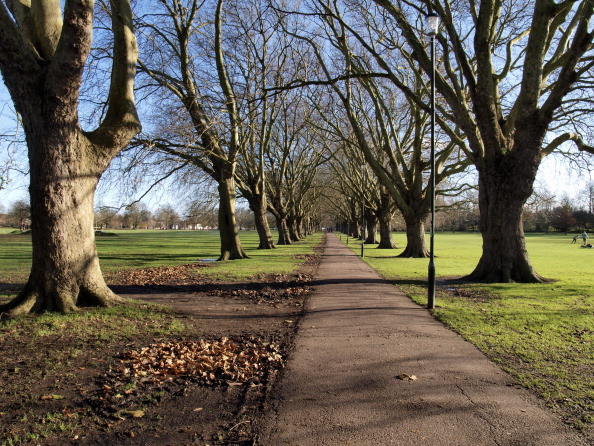 A Libyan soldier training at a UK army base has denied raping a man in a Cambridge park.
Ibrahim Abugtila, 23, and fellow soldier Moktar Ali Saad Mahmoud, 33, had been training in Cambridge's Bassingbourn Barracks following the fall of Colonel Gaddafi's regime.
A prosecuting lawyer said the men acted like "hunting dogs" when they picked off and raped a man in a Cambridge park on 26 October 2014.
Both men deny charges of rape and aiding and abetting rape.
Giving evidence today (12 May), Abugtila said he arrived in the UK in June, after joining the Libyan army six months previously. Previously, he served in the Libyan high security committee, which supports the police.
He said that on the night of the alleged attack he had been wandering the streets of the city after being denied entry at a party other Libyan soldiers were attending. Earlier, he had been drinking vodka and beer with fellow recruits at the barracks.
At 3.26am he said that he and Mahmoud struck up conversation with the victim, who he claims he met earlier in the evening.
"I wanted to find a taxi but we went to a public garden to urinate under a tree. I saw the man approaching and thought he wanted to urinate," said Abugtila, speaking through an interpreter.
"He started touching the area where my penis is over the top of my clothing.
"I removed his hand from me and asked what are you doing. He was getting his face closer to me and kissed me on the lips.
"I told him: 'Do you want to have sex with me?', he said: 'Yes.'"
He claimed that after having sex with the man, the man then had sex with Mahmoud.
Both claim the man lied about being raped after he was caught stealing money from them.
Earlier, the court heard that the man was drunk when the alleged rape occurred, and he denied having homosexual tendencies.
In a 999 message played to the court the man described being overpowered and held down while the men took it in turns to rape him in Christ's Pieces park.
Libyan units ceased training in the UK after a number of sexual assault allegations emerged.
The trial continues.