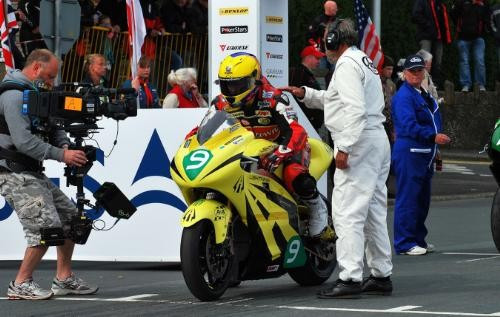 Living up to its name, the Lightning Electric Super Bike has set a new land speed record, hurtling down the track with a recorded top speed of 218.637 mph.
The record was broken during the Bonneville Salt Flats Speed Week in Utah and was recognized by the Southern California Timing Association/Bonneville Nationals Inc. (SCTA/BNI).
During the Speed Week the electrically powered bike managed to achieve average speeds of around 215.960 mph and a best speed of 218.637.
The speeds were around 40 mph faster than the previous record of 173 mph, making the Lightning the first electrically powered motorcycle capable of speeds exceeding 200 mph.
"Our team was confident and excited to participate at the Bonneville Salt Flats, which is the ultimate proving ground to validate the performance of our Lightning SuperBike," commented Richard Hatfield, CEO of Lightning Motorcycle on the machine's performance. "We not only succeeded in shattering our previous record, but we confirmed that electric motorcycles will be an important part of our industry's future."