American rapper Lil Wayne has dismissed reports that he is seriously ill.
A report by TMZ cited unnamed sources as saying the 30-year-old musician was "unstable" and had been admitted to the Cedars-Sinai Hospital in Los Angeles. The report speculated the rapper may have been on drugs.
However, a contrary report by Gossip Cop said tweets attributed to Lil Wayne indicated he was perfectly healthy and that he thanked his fans for their concern and support. The tweet came from the account @LilTunechi but it is not known if Lil Wayne himself sent the tweets or a member of his camp.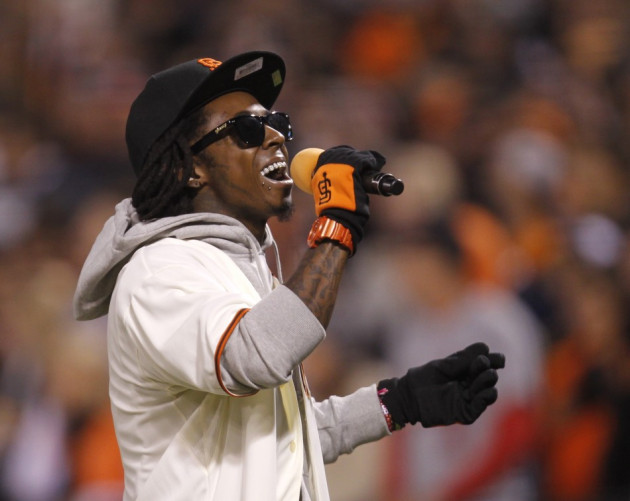 There is considerable confusion over exact details, particularly because TMZ's reports have been unclear. There was even speculation, based on another TMZ report, that Lil Wayne was dead.
However, members of the Young Money record label have taken to Twitter to explain the situation. According to Gossip Cop, Mack Maine and Birdman have both stated there is no truth to the matter and Lil Wayne has had no seizure.
Maine wrote: "Wayne is alive and well! We watching the Syracuse game...thanks for the prayers and concern..he will update you all soon."
And Birdman's tweet read: "My son is in good spirit..feelin much betta..be home soon. YMCMB."
Lil Wayne was believed to have suffered a "seizure-like condition" in October, while travelling on a private plane. On that occasion, TMZ reported the musician was treated at and released from a local hospital in Texas.