Footage of Iraqi troops capturing a 16-year-old German girl who joined the Isis terror group has emerged. Linda Wenzel fled her home in Dresden, eastern Germany, over a year ago. She was captured by Iraqi forces from the rubble in the city of Mosul in July as troops advanced in the besieged city to recapture it from Isis.
It is believed that Wenzel, whom Iraqi troops accuse of being a sniper for Isis, was found along with other women who had joined the group in recent years. A video showing the moment she was found by soldiers has now surfaced and was shared on social media.
The footage shows the girl screaming while cheers – appearing to come from the Iraqi army – can be heard in the background. Following her capture, Wenzel was interviewed by the German press in the infirmary of a military complex in Baghdad.
She is reported to have said: "I just want to get away from here. I want to get away from the war, from the many weapons, from the noise. I just want to go home to my family."
The girl said she had regretted her decision to join Isis and was willing to cooperate with authorities. It is not clear whether she can return to her home or must face trial in Iraq, where she is at risk of being sentenced to death for terrorism charges.
"We, as the public prosecutor's office in Dresden, have not applied for an arrest warrant and will therefore not be able to request extradition," Lorenz Haase, a senior public prosecutor in Dresden, told German media following the girl's arrest.
"There is the possibility that Linda might be put on trial in Iraq. She might be expelled for being a foreigner or, because she is a minor reported missing in Germany, she could be handed over to Germany."
"If there are reasonable grounds to suspect Linda Wenzel of involvement in any Isis atrocities in Mosul she should be properly tried, whether in Iraq or Germany," Kristyan Benedict, Amnesty International UK's Crisis Campaigns Manager, said.
"However, there should be absolutely no question of any charges against Linda Wenzel carrying a death sentence. International law strictly forbids the imposition of death sentences against juvenile offenders, while the death penalty is never in any case the answer to violent crime.
"There also needs to be a recognition by both the Iraqi and German authorities that Linda Wenzel is still a child who should be treated accordingly - meaning she shouldn't be held alongside adult detainees and should receive special protection and support while in detention."
Battle for Mosul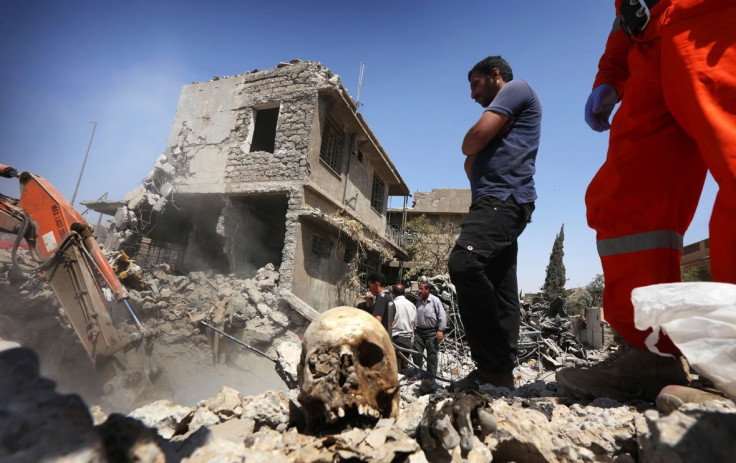 Isis used to control larges swathes of Iraq and Syria, but the group has progressively lost several of its areas after joint offensives were launched against it in both countries.
The terror group seized Mosul in 2014. The city soon became one the group's strongholds in the Middle East. In July, the Iraqi army declared Mosul liberated from Isis after months of fierce fighting.
The victory was the result of what became known as the 'Battle for Mosul', a joint military offensive that began in October 2016 and aimed to retake control of the besieged town. The Iraqi army, the Kurdistan Regional government and a US-led coalition were all involved in the offensive.
In June, the Iraqi troops' advancement into Mosul's Old City prompted Isis militants to destroy the al-Nuri Mosque.
The mosque was highly symbolic as it was used by Isis leader, Abu Bakr al-Baghdadi, to deliver his declaration of the establishment of an Isis caliphate (religious state) when the group emerged in 2014. Isis used it as a base from which to become an unprecedented global terror threat.