Is Lindsay Lohan Dating Tom Cruise? Hollywood Stars Ignite Romance Rumours after 'Getting Close'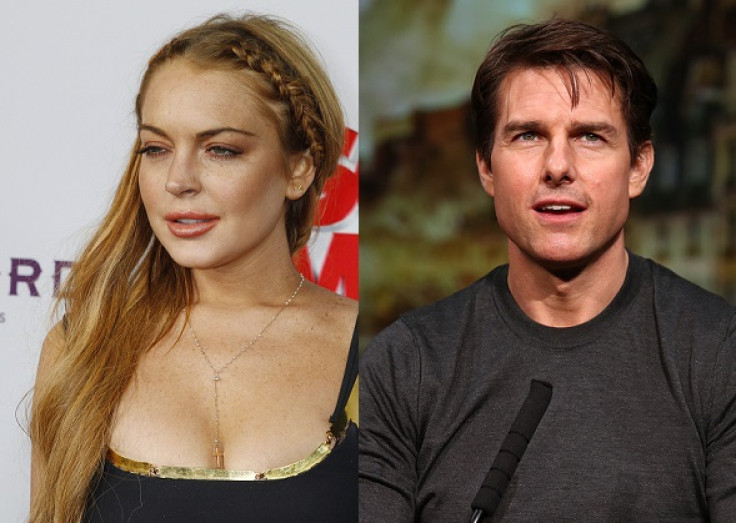 After a number of failed high-profile romances, Lindsay Lohan may have found her ideal man.
According to US magazine OK!, the 28-year-old Mean Girls star is secretly dating Hollywood A-lister Tom Cruise.
The pair is said to have hooked up after some serious flirting when they bumped into each other at London's The Chiltern Firehouse.
"Lindsay is absolutely buzzing – she's always thought the world of Tom," an insider told the publication.
"She's head over heels. She recently gushed, 'He's the sexiest man alive!'"
While some fans may be left scratching their heads at the unlikely coupling, sources close to the 52-year-old scientologist claim that he only has the embattled actress's best interests at heart, according to reports.
"He genuinely thinks he can help Lindsay turn her life around," an insider added.
"Tom loves a party, but he's spent his whole life focused on his career. Lindsay can definitely help him relax and have more fun."
However, other sources have claimed that there is no truth in the rumours that the two are dating.
Some fans may be surprised to learn that this is not the first time the pair have been romantically linked.
Back in 2006 before he got hitched to Katie Holmes, Lohan was rumoured to have been on the list of his "potential wives" allegedly drawn up by the Scientology church.
She sent the rumour mill into overdrive once again in October 2012 when she rushed to distance herself from the expose Vanity Fair published on the Scientology church's alleged involvement in Mission Impossible star's love life - despite her name not being mentioned in the article.
"I just want everyone and Tom Cruise to know, that I have/had no part in the Vanity Fair story. Nor has anyone in my life, personal and work-related", she said at the time.
© Copyright IBTimes 2023. All rights reserved.