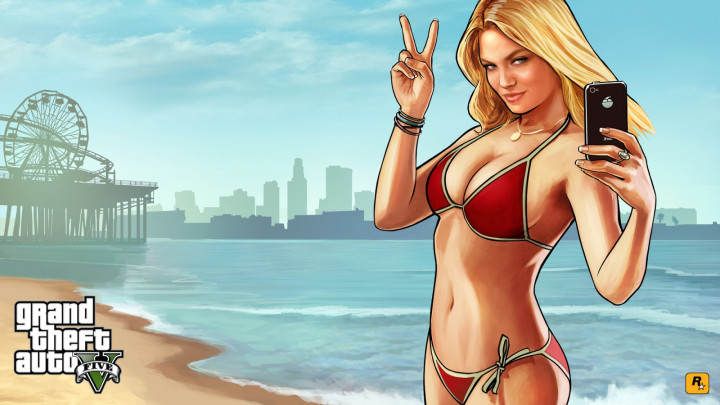 Fresh details of the Lindsay Lohan's case against Rockstar Games have surfaced after the former alleged that the GTA 5 game developer has copied her likeness in the open-world crime game.
According to the latest report on Kotaku, the lawsuit has shifted its focus from the Lacey Jonas' character in the game, to Lohan's replica being used as an in-game character in GTA 5's promotional art, discs and other merchandise.
In documents submitted to the court Lohan alleges the promotional and cover art for GTA 5, featuring a blonde woman in a red bikini making a peace sign hand gesture, copies Lohan's style,
"The Plaintiff has been using the peace sign hand gesture for years before and after its use in the video game," says the 67-page complaint, which was filed with the Supreme Court of the State of New York County, New York. "Multiple people in the general public have reached out to the Plaintiff believing [Lacey Jonas] was the Plaintiff, creating consumer confusion in the market place."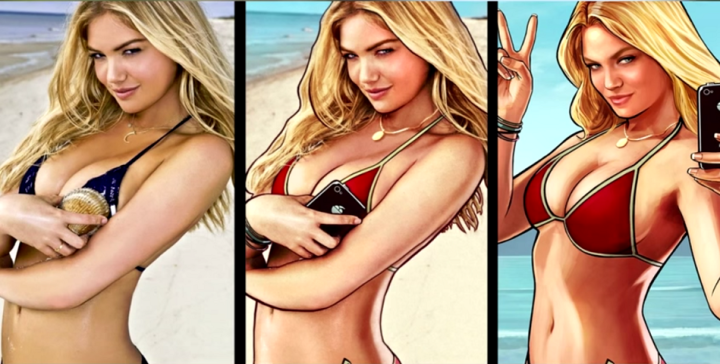 Nevertheless, the face of the alleged character in the game is different from Lohan's, and critics have often pointed out that it has a close resemblance to Kate Upton.
Kate Upton seems to have remained silent about the incident despite the cover art photo clearly using her facial features, while Lohan seems to be perturbed about her dress code and style allegedly being copied for the game character.
The complete filing of the lawsuit has been posted on Scribd.
***