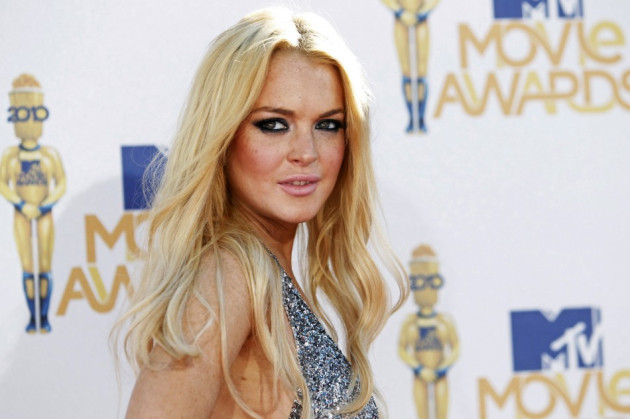 An explosive promo of the much awaited interview on OWN featuring Lindsay Lohan has been released. Wearing an orange dress, the 27-year-old Lohan is quiet throughout the 15-second clip while media mogul Oprah Winfrey is seen bombarding her with questions like, 'Are you an addict?' and 'What does it feel like to be both an adjective and a verb for child star gone wrong'. The first post rehab interview of Lohan will be aired on 18 August, Sunday at 9/8c (2am BST) on OWN.
The Mean Girls star who just completed her 90-day court-ordered rehab on 30 July, will also guest host popular talk show Chelsea Lately, which will be aired on 5 August. For information on timings, click here.
Meanwhile, the Oprah Winfrey Network (OWN) has confirmed a $2m deal with Lohan for an eight-part documentary series about the former Disney star's career and future plans.
In a statement released by New York Daily News, it is understood OWN "will air an exclusive interview with Oprah and Lindsay Lohan in August and an eight-part documentary series billed for 2014".
According to TMZ, OWN and Lohan's representatives have been haggling for quite some time. Sources said the deal, when it was finally agreed, was actually signed at the Betty Ford Clinic, where Lohan was admitted.
Dina Lohan, the actress' mother, said she was pleased that someone like Oprah Winfrey would be her daughter's mentor, saying, "Oh it's fantastic, if anyone is going to help mentor you, it's going to be Oprah."
Have a look at the promo here.