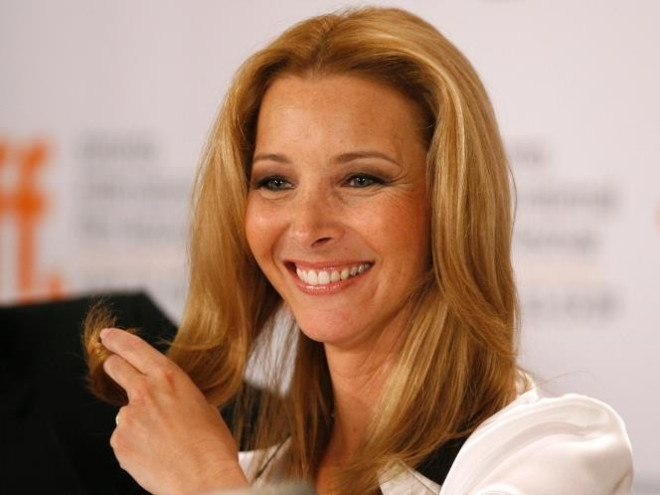 Lisa Kudrow has been sued for $1.6 million by her former manager after failing to pay him a percentage of her earnings from her US hit TV show Friends.
The 50-year-old star, who played Phoebe from 1994 to 2007, continues to make residuals on the show and her ex manager Scott Howard claims he is owed a portion of the profits.
He alleged the pair made an oral agreement stating he would receive a five per cent cut of her income even though he stopped working for her in 2007.
Kudrow argued she had already given Howard $11 million (£6.6 million) but he said that was not sufficient.
But a jury voted 10 to 2 in favour of Howard and said the actress was liable for breach of contract.
Howard was awarded $1.6 milllion for past and future economic losses.
In a statement, Kudrow's lawyer Gerald Sauer said: "The jury's verdict is merely one step in the legal process. This case ultimately will be resolved at the appellate level. Ms. Kudrow has faith in the judicial system, and she believes that the eventual outcome of this contractual dispute will be in her favour."
Scott Howard's attorney Mark Baute said: "What generally happens now with unsophisticated actress clients is they overpay for filing a frivolous appeal that has no chance for success. The verdict is rock solid, and we look forward to collecting 10 per cent, 16,000 dollars a month, in post-judgment interest while their frivolous appeal is pending. We will collect that interest for two years, which is how long it will take for the Court of Appeal to affirm this jury's righteous verdict."
Kudrow was one of the lowest-paid actresses among the show's six stars, earning $13,500 per episode. However from 2004 she earned over $1 million for each of the show's final 18 episodes.