In this week's A-List Insider: Helen Wood celebrity injunction actor named US, SoundCloud takes on Apple Music and Spotify, and Tupac's mother passes away.
Helen Wood celebrity injunction lifted in the US
The married British actor that paid Wayne Rooney's former hooker Helen Wood for sex has been unmasked in the US.
The actor was initially granted an anonymised privacy injunction in the UK in 2011, after the Honourable . Mr. Justice King ruled that nothing should be published to identify the man, known as NEJ.
Although his identity is readily available on social media, the injunction still prevents UK media from revealing it. Woods, who famously slept with football star Wayne Rooney as part of a threesome, claims that the actor paid her £195 for their sex session and allowed her to use a sex toy on him.
Celebrity injuctions have dominated the headlines in recent weeks after a judge ruled that an injunction blocking the naming of a celebrity who engaged in 'extramarital activities' can be lifted – but he still cannot be named pending a possible appeal.
SoundCloud to take on Spotify
Over in the world in music, SoundCloud has launched its own music service subscription service to rival Spotify and Apple Music – SoundCloud Go.
The German company already has 175 million users but hopes to attract new users with its catalogue of 125million licenced tracks,covers, remixes, DJ sets and podcasts. Just like its rivals, it will cost users £9.99 a month and they can trial the service free for 30 days.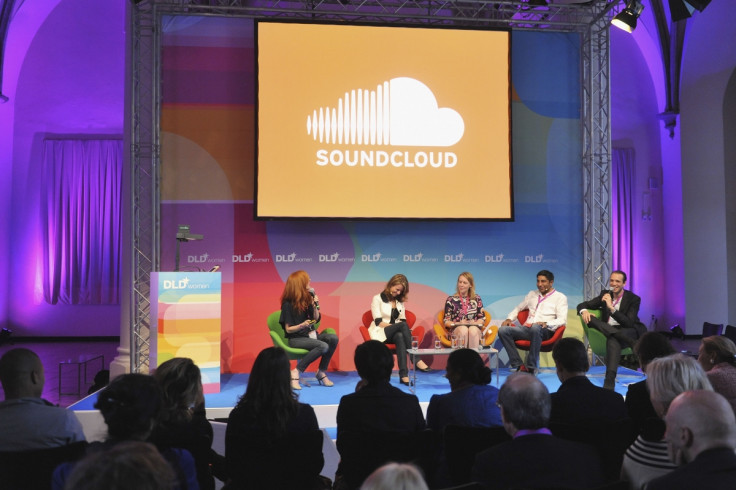 SoundCloud, which has benefited from partnerships with stars including Kanye West, Drake and Lily Allen, will now have adverts between tracks. There was mixed reviews when SoundCloud Go launched in the US in March, so the here's hoping it can win over the UK market.
Tupac's mother passes away
And finally, Afeni Shakur Davis, the mother of rap legend Tupac, has died. The 69-year-old, who first rose to prominence as a member of the Black Panthers, passed away from a reported heart attack on 2 May.
Born Alice Faye Williams, Davis changed her name when she moved to New York and joined the Black Panther movement. In 1969 she and other party members of the Panther 21 were arrested and imprisoned for conspiracy to bomb multiple city landmarks, but she was acquitted on all charges.
Before his death, Tupac paid a touching tribute to his mother in his 1995 classic Dear Mama in which he raps the lines: " Ain't a woman alive that could take my mama's place". Actress Jade Pinkett Smith led the tributes, describing Davis as passionate and calm political activist.