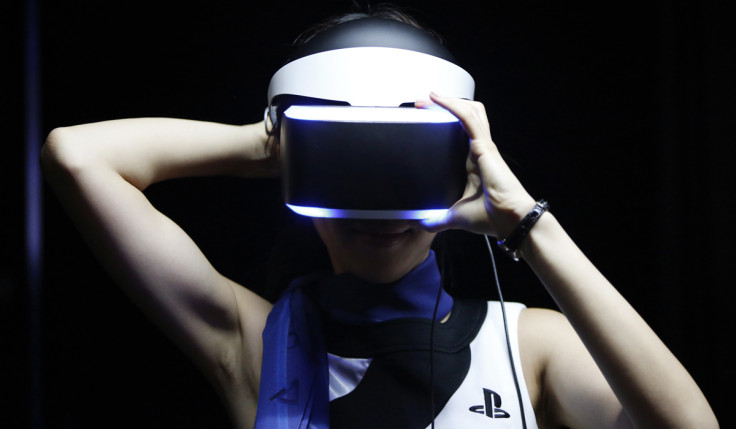 A full list of all the PlayStation VR demos, games and games that will support VR in some way has been put together, with over 50 titles so far confirmed for Sony's virtual reality headset. The device, previously known as Project Morpheus, will be released in the first half of 2016.
The full list was put together by Reddit user ZilliVanilli. Capcom's terrifying horror demo The Kitchen was not included, so we added it ourselves. The list includes dedicated VR games like Rigs and Battlezone, games that will support VR features like DriveClub and Project CARs and demos which may or may not be released - like The Kitchen.
PlayStation VR's name was revealed at Sony's Tokyo Game Show conference. No firm release details have been announced, we only know it will be out between January and the end of June next year – and probably later during period. Sony may announce a release month at PSX in December.
The full list is below.
Atom Universe - Atom Republic

Adr1ft - Three One Zero

Allison Road - Lilith

ARK: Survival Evolved - Studio Wildcard

Among the Sleep - Krillbite Studio

The Assembly - nDreams

Battlezone - Rebellion

Crystal Rift - Psytec Games

Danganrompa VR - Spike Chunsoft

Dead Or Alive Xtreme 3 - Koei Tecmo

Dead Secret - Robot Invader

Dynasty Warriors 7 VR - Tecmo Koei

The Deep - SCE London Studio

Dreams - Media Molecule

Driveclub - Evolution Studios

The Earthlight Project - Opaque Media

EVE: Valkyrie - CCP Games

Final Fantasy XIV Heavensward - SquareEnix

Futuridium - MixedBag Games

Get Even - Farm 51

GNOG - KO-OP

Godling - Solfar Studios

Gran Turismo Sport - Polyphony Digital

Harmonix Music VR - Harmonix Music Systems

Hatsune Miku Project - SEGA

Headmaster - Frame Interactive

The Hum - Totwise Studios

IOMoon – Headtripgames

JoysoundVR - Xing Inc.

Jurassic Encounter - Supermassive Games

Keep Talking and Nobody Explodes - Steel Crate

The Kitchen - Capcom

Loading Human - Untold Games

The London Heist - SCE London Studio

Megaton Rainfall - Pentadimensional Games

Mind: Path to Talamus - Carlos Coronado

Omega Agent - Fireproof Games

Paranormal Activity VR - VRwerx

P.O.L.L.E.N - Mindfield Games

The Playroom VR - SCE Japan Studio

Project CARS - Slightly Mad Studios

Q.U.B.E.² - Toxic Games

RIGS: Mechanized Combat League - Guerrilla Cambridge

Robinson: The Journey - Crytek

Summer Lesson - Bandai Namco

Superhypercube - Kokoromi

Surgeon Simulator - Bossa Studios

Synthesis Universe - Olivier JT

Technolust - Iris VR

Tekken 7 - Bandai Namco

Trackmania Turbo - Ubisoft Nadeo

Until Dawn: Rush of Blood - Supermassive Games

Vanguard V - Zero Transform

VizionEck - VizionEck

War Thunder - Gaijin Entertainment

Wayward Sky - Uber Entertainment

World War Toons - Reload Studios
For all the latest video game news follow us on Twitter @IBTGamesUK.