Amber Rose says she has 'no time for penis' in a cryptic post following social media backlash
The American model was criticised by many who thought 'stripping is far from empowerment'.
American model Amber Rose doesn't seem to have a dull day when it comes to her social media activities. After stirring a controversy with her racy pictures and strongly-worded messages, the 33-year-old shared a cryptic post on Instagram claiming she is far too busy to indulge in any sexcapades.
Rose, who has four-year-old son Sebastian with ex-husband Wiz Khalifa, posted the sarcastic meme, following the recent backlash online. While many have supported the model's spicy posts on feminism, body positivity and inclusivity, some slammed Rose for seeking attention.
In her most recent picture-post, however, the mother-of-one seems to take a dig at every judgmental opinion against her. She shared a hilarious meme of a crying girl with a message reading "when it's six months into 2017 and you still haven't been f****d yet," to clear the air on the controversies.
Rose further explained her stand in the accompanying photo-caption.
"When the world thinks you have Orgies all day and mad dudes because ur sexually confident and body positive," the TV personality wrote, adding, "but really you're a full-time mom/ businesswoman and literally have no time for penis. (sic)"
And like always, as soon as the social media queen shared the picture, her fans bombarded the comments section with a range of emotions.
"Stop putting urself out there like that. amberrose cause u do have a son ....how about that miss pearly... people," someone wrote, while a second Instagram user opined, "The best caption ever."
"Thank you for using your platform as a voice for ALL women! You're seriously amazing," another user wrote.
But not everyone seemed to agree as a furious fan shared, "And you start posting naked pics to advertise your goods."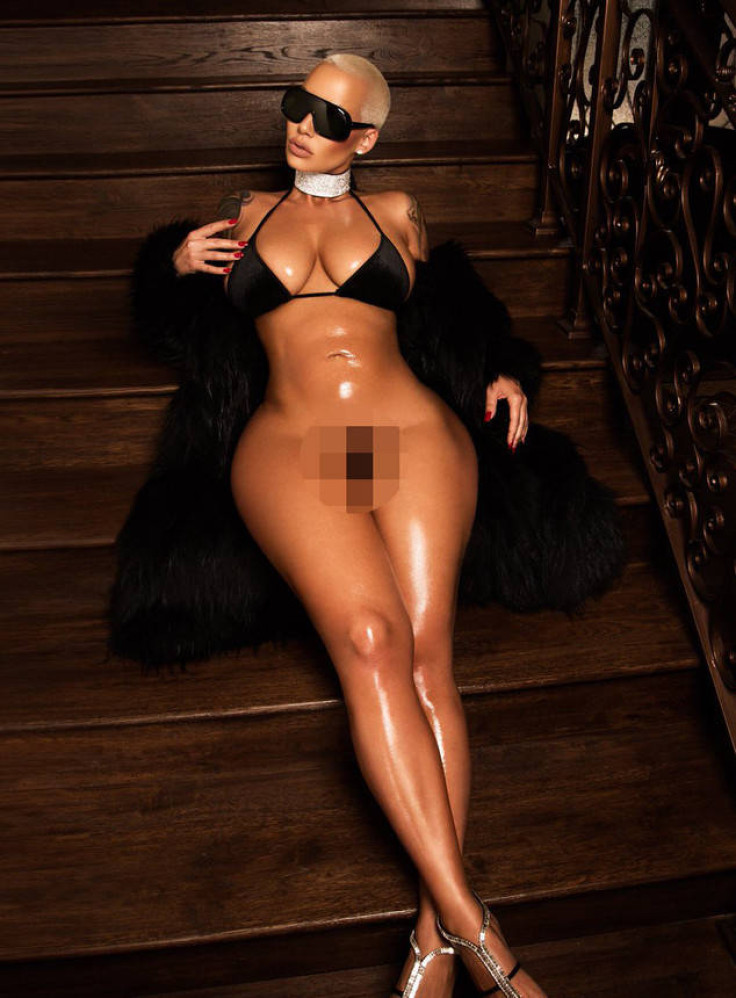 This comes as the TV star sparked a debate on feminism with her almost nude photographs on the internet. First she shocked the world with a NSFW image of her unshaven crotch, calling it a "feminist post" and rolling her eyes when the picture was removed for violating the nudity policy.
Soon after, Rose took another shot at sharing a social message with a sensuous photo of her posing with a group in sexy outfits.
"We've been sexually abused/assaulted, verbally abused, victim blamed, slut shamed and dealt with A lot of double standards on my team," the Instagram queen wrote before urging her fans to support her SlutWalk campaign.
Unfortunately, her efforts have not been lauded by many A-listers, who believe, "Stripping is far from empowerment".
© Copyright IBTimes 2023. All rights reserved.