Traces of deadly polonium-210 forced the British embassy in Moscow into lockdown for several months following the death of former Russian spy Alexander Litvinenko in London, it has been claimed. Two men accused of killing Litvinenko visited the embassy in late 2006 where they denied poisoning his tea with the radioactive substance at a meeting in London.
But a former diplomat has now claimed that Andrei Lugovoi and Dmitry Kovtun were so contaminated with polonium themselves that they left a radioactive trail of the substance throughout the embassy. A Met Police investigation into Litvinenko's death later identified a similar trail of polonium allegedly matching Lugovoi and Kovtun's movements in and around London in the hours and days after the former spy was poisoned.
Paul Knott, a former employee at the British embassy in Moscow, told the Sunday Mirror that the two accused men showed up uninvited at the building in November 2006. "We didn't know what they were coming in for. They sort of just turned up to protest their innocence and were granted an audience," he said.
Upon being escorted into the building, the pair had their phones confiscated before meeting the deputy ambassador and another member of embassy staff. It was only later, after the Met Police confirmed that a trail of radiation had been traced throughout London following Litvinenko's poisoning, that similar tests were carried out at the embassy. The results were damning.
"There was radiation on the chairs where they'd sat, where they'd put their hands on the table," Knott said. "Even Lugovoi's mobile phone, where he'd left it in a little slot in the security officer's room, was showing traces. We had to preserve the evidence and make sure it wasn't dangerous," he added.
After the tests the room was sealed off for at least a month with a select group of embassy officials and staff pretending to have lost the key to the room while working out how to approach the situation. After office hours teams of radiation experts were smuggled into the building to treat the room, Knott said, comparing the situation to "something out of Ghostbusters".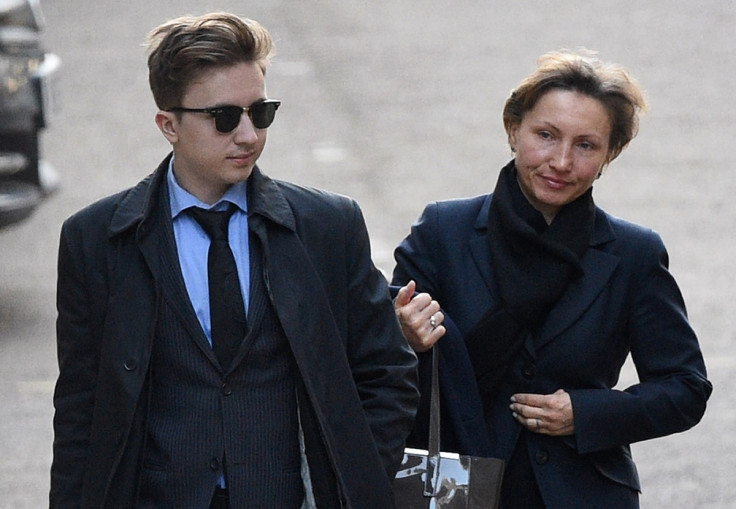 The news comes after a British inquiry found that Russian President Vladimir Putin was likely to have approved of Litvinenko's killing, ruling that Lugovoi and Kovtun "probably" poisoned the former spy's tea during a meeting at the Millennium Hotel in Mayfair.
According to the report, in the years following Litvinenko's death in 2006, Putin actively "supported and protected" Lugovoi, and also handed him an honour for services to the fatherland while the inquiry was taking place. After the report was published swift action has been taken instead against Lugovoi and Kovtun with Interpol notices and European arrest warrants issued for the two suspects and the British Treasury confirming an asset freeze targeting the pair while the government considers further action.