Andrei Lugovoi, a man named as one of the killers of Alexander Litvinenko, has dismissed the report into the ex-spy's death as "nonsense". He said the inquiry implicating him and Dmitry Kovtun in poisoning Litvinenko was based on "supposition" and "invention" and follows Russia's statement which accused Sir Robert Owen's public inquiry of being "politicised".
The inquiry found the men deliberately poisoned the 43-year-old in London in 2006 by putting the radioactive substance polonium-210 into his drink in a killing that was "probably approved" by Russian President Vladimir Putin and former head of the Moscow intelligence service FSB, Nikolai Patrushev.
But Lugovoi told the BBC that there was no chance of his coming to the UK to face criminal charges, saying that: "It's more likely that the Moon will become part of the Earth, than that I will be extradited from Russia - it's just impossible.
"I saw nothing new there. I am very sorry that 10 years on nothing new has been presented, only invention, supposition, rumours and the fact that such words as 'possibly' and 'probably' were used in the report, means there is no proof, nothing concrete against us. I'm Russian. Why should I trust you? I trust the Russian justice system," he told the broadcaster.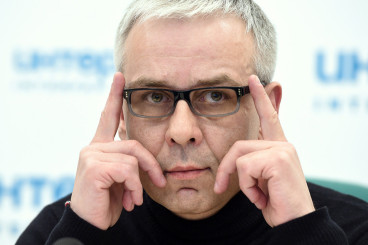 Prime Minister David Cameron said the UK would have to go on having "some sort of relationship with [Russia]" because of the Syria crisis, but it would be done with "clear eyes and a very cold heart".
Meanwhile London mayoral candidate George Galloway received backlash on social media after rejecting the inquiry as being "riddled with imperfection" and describing a BBC Newsnight report into the case as a "show trial".
Galloway, the Respect MP, who has a programme on the Russian-funded TV news channel RT, appeared to defend the Russian President for "trying to restore a lot of the lost prestige" in the country and being "the most popular politician on the planet".
He told Newsnight: "The tragedy of this foul murder has been followed by another Whitehall farce. This is the Hutton Inquiry (which investigated David Kelly's death) all over again. Secret evidence, closed sessions. You said at the top of the show the full story was now known, but it isn't. Large sections of this process were closed to the public and the media."
But MPs immediately criticised the comments by Galloway.
Meanwhile the widow of Litvinenko, Marina, called for Russian spies to be thrown out of the UK and demanded travel bans and sanctions on at least twelve individuals. The list included Putin, Patrushev, and other Russian state entities. She also intends to sue the Russian government in the British courts.