Russia has claimed it could sue the British government for defamation in the wake of a report stating Vladmir Putin was likely involved in the poisoning of former Russian spy Alexander Litvinenko.
The Russian Foreign Minister Sergei Lavrov told reporters the findings of the report by the British inquiry, which stated Putin probably approved his critic's poisoning , could open the country up to a lawsuit. He added that the report, which implicated other top Kremlin officials, would strain relations between Russia and the UK and contained various groundless accusations and unanswered questions.
Litvinenko's murder was "probably" approved by Putin, the inquiry into his death found. Led by judge Sir Robert Owen, the inquiry also concludes that the two main suspects in the case, Andrei Lugovoi and Dmitry Kovtun, were probably responsible for his death.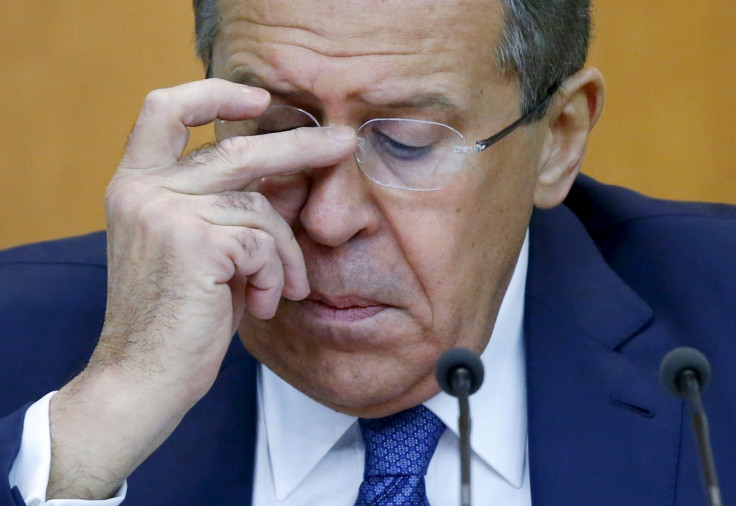 In his report, Owen personally named former head of the Moscow intelligence service FSB, Nikolai Patrushev, and Putin in being involved in his death. Owen wrote: "Taking full account of all the evidence and analysis available to me I find that the FSB operation to kill Litvinenko was probably approved by Mr Patrushev and also by President Putin." The former Russian secret service agent died after being poisoned with highly radioactive Polonium-210 in London in November 2006.
Lavrov also addressed stalling peace talks to resolve the crisis in Syria. Opposition leaders party to the discussion in Geneva have said they will boycott if Russia does not suspend its bombing operations. The Russian foreign minister denied Russia had offered asylum to Assad and called for the Kurdish Democratic Union Party to be involved in the talks.