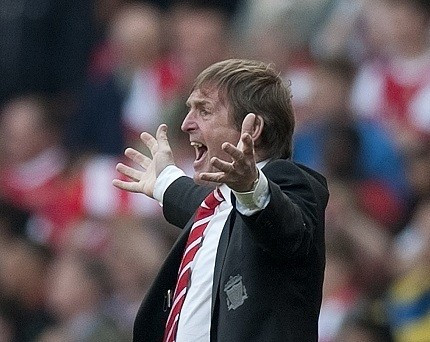 Liverpool target Lucas has hinted that he might be ready for talks over an exit from Sao Paulo after the 2012 London Olympics, as transfer rumours continue to surround the midfielder.
Lucas has been an integral part of Sao Paulo since the 19 was promoted from the club's youth ranks in the 2010 summer. In 53 senior appearances, he has scored 13 goals, and has been the subject of a great deal of interest from numerous European clubs.
Liverpool are said to be leading the pack for the Brazil international, though Manchester United are also touted with being interested.
And while Lucas maintains that he is happy with Sao Paulo, the playmaker has admitted that after the Olympics, anything can happen.
"2011 has been a good year for me and I hope that 2012 is even better," he said.
"For the new year I have some great objectives and they all go through Sao Paulo.
"I want to win a title and also have a great Olympics in London. After that I will see but I'm only interested in Sao Paulo."
Liverpool are on the lookout to boost their midfield, in the hopes of feeding Andy Carroll and Luis Suarez with more of the ball up front. And with Brazilians Lucas Leiva, Fabio Aurelio and Doni already at Anfield, Lucas would feel at home very quickly if he came to Merseyside.
Today Sebastian Coates insisted that though he has come all the way from South America at a young age, the Uruguayan is feeling very welcome at Liverpool. And Lucas would no doubt feel comfortable at the club as well, with a large gorup of South American players to help him settle in.
If Liverpool were able to get hold of Lucas, it would be a massive coup for the club - summer signings Phil Jones and Ashley Young both chose a move to United over the Reds, and this would have had a lot to do with their ability to offer Champions League football.
And while United are interested in Lucas, Liverpool are reportedly more willing to fork out the £25 million transfer fee to gain his signature.