Adam Morgan has admitted he hopes that Liverpool don't buy a striker in January, with the youngster hoping to prove to Brendan Rodgers that he is capable of starring for the senior side.
Morgan has had three mentions for the Reds this season, all in Europa League matches, and the 18-year-old has yet to find the back of the net.
Liverpool's struggles in the striking department have been widely documented, and though Brendan Rodgers has said he will look for a frontman to ease the pressure on Luis Suarez in January, Morgan says he wants to show the manager that he is capable of stepping up alongside the likes of Raheem Sterling and Suso.
"In a selfish kind of way, I hope they don't bring in a striker," he told the Liverpool Echo. "But as a fan, you want to see one come in and improve the team!
"I just want to give the manager as many problems as I can in a positive way. Because if I keep scoring goals, hopefully he won't have to go out and break the bank, when he's got a home grown lad here who can score goals and who is ready to work hard for him and for the club."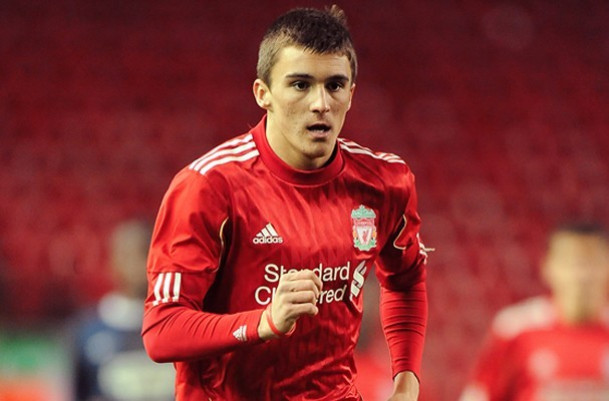 Morgan sang the praise of Rodgers' work with the younger players since he came to Liverpool in the summer, saying his belief in those with less experience is helping the young squad aim higher this season.
"Brendan Rodgers has been fantastic to me from the minute he came in. He took me to America [in pre-season], and he showed a lot of faith in me, which he didn't have to do.
"But I think I showed him with my attitude how much I love the club, and how much I love playing football. To be fair, he's just said to me to keep going.
"And obviously if he is playing me with the first team then I must be doing some of the right things. He's told me to keep my attitude right, and hopefully if I do that then I won't go far wrong."
Rodgers will no doubt be looking to as many options as possible within the current squad before January, and Morgan, who Robbie Fowler referred to back in August as one of the best finishers he'd seen for a long time, will certainly be given more chances to impress as the season continues.