Andy Carroll can still play a major role in helping Liverpool challenge for a top four finish next season - but not through his own actions.
In fact, the best thing Carroll could do for Liverpool would be to leave Anfield, enabling Brendan Rodgers to cash in on the unwanted striker and use the money to solve the club's defensive problems.
In the morning's papers there were conflicting stories about the future of Carroll, with some suggesting that he would be offered the chance to prove his worth at Anfield, while others proposed that Liverpool would look to secure £17million from his sale.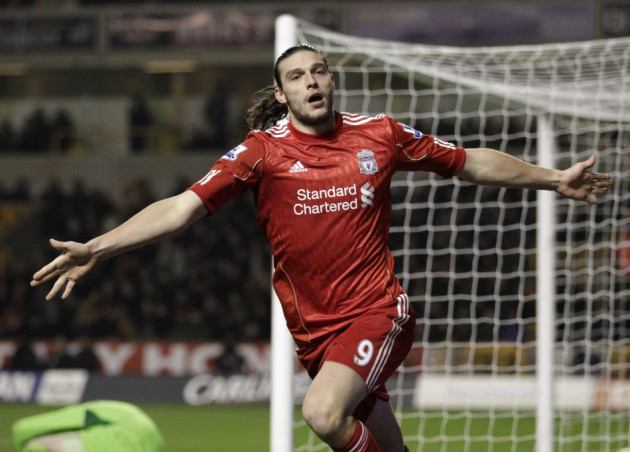 The latter option seems the sensible choice. Should Carroll remain at Liverpool then he would be no more than an impact substitute under Rodgers as he simply does not fit the system. His game is not about intricate passes or clever movement. He is at his best when bullying defenders and asserting his dominance in the air.
This counts for little when Rodgers is trying to construct a side who play, neat, concise football that requires excellent ball retention and an immaculate first touch. In Daniel Sturridge and Luis Suarez he has an outstanding front pair who perfectly suit his football philosophy. Fabio Borini also a Rodgers favourite, and it seems likely the Italian will be given another season to prove his worth.
With Phillippe Coutinho looking an exceptional addition to the squad, and Steven Gerrard enjoying a resurgence in form, contributing double figures in goals and assists, it seems as though there are plenty of attacking options for Rodgers.
Raheem Sterling is still developing and is bound to grow into a very accomplished winger, while Jordan Henderson has shown in recent games that he too can fulfil his potential and become an important figure in central midfield.
In fact Liverpool have far from struggled in front of goal this season. They are the joint second top scorers in the Premier League with 59 goals in their 31 games. That is more than Manchester City, Tottenham Hotspur and Everton.
What has cost Liverpool dearly is their failure to keep a clean sheet. On 20 occasions in all competitions this season, they have conceded two or more goals. More worringly, they conceded three to Stoke City, Aston Villa, Oldham Athletic and West Bromwich Albion.
In the league they have conceded 40 goals, that is just three less than Sunderland who are just one point above the relegation zone. A concerning statistic that needs to be addressed.
With Jamie Carragher retiring in the summer, and with question marks over the future of Martin Skrtel and Sebastian Coates, Rodgers would be well served using the funds raised by Carroll's sale to buy two central defenders.
Liverpool believe they can get £17million for Carroll, which should be enough to bring in two top quality defenders. The club's policy has been to look to youth but this could be overlooked in order to bring in an established international who has leadership qualities that rival Carragher.
Swansea's Ashley Williams appears the most likely option; Rodgers has an in-depth knowledge of the defender and it would certainly not break the bank to lure him away from the Liberty Stadium.
Having led Swansea to a League Cup triumph this season and become the captain of Wales, Williams is aware of Rodgers' methods and would be more than comfortable being tasked with passing the ball out of defence.
Another viable option would be Feyenoord captain Stefan de Vrij. The 21-year-old has been the subject of a scouting trip by Rodgers and has already forced his way into the Holland side under Louis van Gaal.
At 6ft 2 in, he has a commanding presence and like many of the great Dutch defenders, is adept with the ball at his feet. He is also at a club who struggle to hang on to their best talent and would be unable to demand a sizeable fee.
Liverpool would be extremely confident that £17million would be enough to secure the services of both defenders. This would add some much-needed strength to The Reds' defensive line and would provide Rodgers with a solid base from which to expand his attacking options.
While it may be harsh on Carroll, he might end up playing a major part in the rebuilding process at Liverpool and for that the fans would be extremely grateful.