When Rafael Benitez was handed his marching orders by the Liverpool hierarchy it was determined that the club needed a new philosophy to take them forward. Since then they've had three different managers and signed a total of 28 players for just over £148million in a little over two-and-half years.
Liverpool have had six transfer windows in which to overhaul their squad and put together a side that is capable of once again delivering regular top four finishes and of course Champions League football.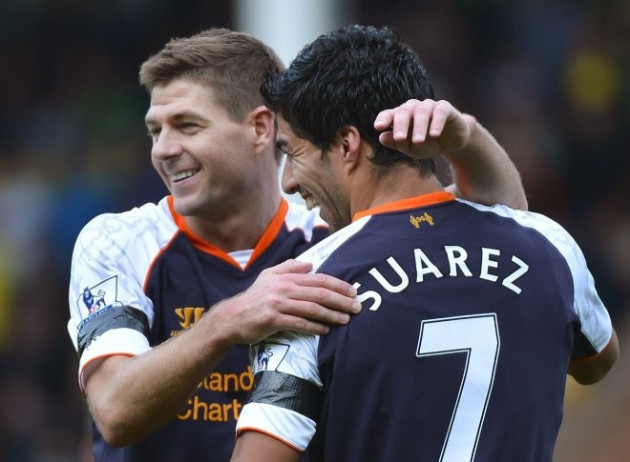 Roy Hodgson was originally tasked with bringing success back to Anfield but his tenure was a short one and he quickly paid the price for a difficult start to his Liverpool career. Kop idol Kenny Dalglish was handed the reins and he spent big during his time at the club, bringing a modicum of success by delivering the League Cup and leading the club to an FA Cup final.
Eventually though, he too paid the price of a poor league finish and then it was Brendan Rodgers turn. The Northern-Irishman has signed six players for a combined fee of £48.8million in his short time at the club but after all this investment it seems fair to say that Liverpool appear to have further declined.
This season they were knocked out of the Capital One Cup by Swansea, the FA Cup by Oldham, and now they are on the verge of exiting Europe after losing 2-0 to Zenit St. Petersburg in the first leg of their last-32 tie.
In the Premier League they have lost on eight occasions and until the weekend, when they defeated a second string Swansea side, they had not beaten a single side in the top half of the league. They currently sit in seventh place, the same position they finished under Benitez when he was sacked.
There have been impressive performances and Luis Suarez and Steven Gerrard continue to deliver excellence week in and week out. The problem remains though, Liverpool are far too reliant on just two men. Previously it was Gerrard and Torres, now it is their captain and their Uruguayan hitman.
Suarez has scored 18 Premier League goals this season but what happens when he is not on target. In the 13 games he hasn't scored, Liverpool have lost eight times, drawn three and won just two.
Gerrard has also continued to be the prominent midfielder, scoring seven goals and providing nine assists. His fellow midfielders Joe Allen, Jordan Henderson, Lucas Leiva, Stewart Downing, Jonjo Shelvey, Suso and Raheem Sterling have managed just six goals and nine assists combined.
Despite so many players arriving and considerable investment, many would argue that this current squad is actually worse than the one Benitez had during his final season. There seems less strength in depth and the young players have been thrown in at the deep end. Sterling was a sensation earlier this season but he has faded in recent weeks after playing so many games so early in his career.
Rodgers still harbours hopes of achieving a top four finish but in reality they are more likely to be battling for seventh. With more investment clearly needed in the summer, it will be up to Rodgers and his team to try and turn around Liverpool's fortunes in the transfer market.
Liverpool's biggest flops in the transfer market:
Raul Meireles - £11.75m
Andy Carroll - £35m
Charlie Adam - £7m
Stewart Downing - £20m
Sebastian Coates - £7m
Joe Allen - £15m