Rafa Benitez is looking forward to returning to his former club Liverpool at the weekend but has made it clear that his only objective will be to deliver another three points for Chelsea.
The interim Chelsea boss still has close ties with Liverpool and has always made it clear that the club holds a special place in his heart after spending six years at Anfield and enjoying plenty of success.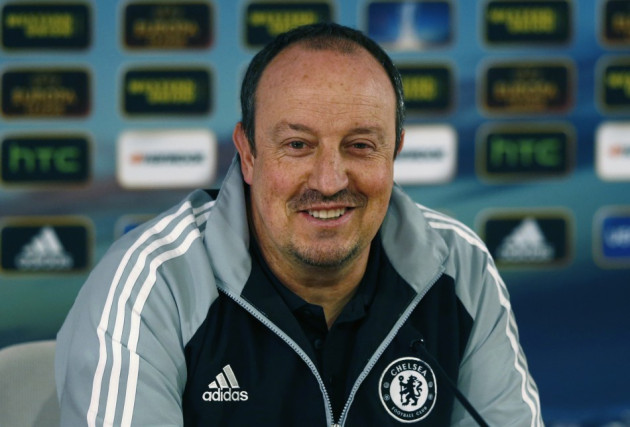 However, Benitez will have no room for sentiment when Chelsea travel to Merseyside as they attempt to consolidate their position in the top four. A 3-0 win over Fulham on Wednesday night moved the Blues back into third place and they will be keen to maintain their advantage over Arsenal and Tottenham.
While Benitez admits that he wants to see Liverpool finish the season strongly, he hopes that they will come unstuck against his Chelsea side.
"Liverpool is where my family live now. I have been there for six years and have very good memories," Benitez is quoted as saying in Daily Mail. "I cannot hide that I am really pleased to be going there to see a lot of old friends.
"The main thing is to stay in the top three and what I want is to win at Liverpool. And after, I wish them all the best and if they can win all their games until the end of the season, that will be fantastic.
"But as a professional, I am sure they will try and win and we will try win."
Chelsea are currently three points clear of Tottenham and one ahead of Arsenal, though they do have one game in hand over Arsene Wenger's side.
Benitez will be desperate to leave the club on a high and will hope that he can guide the side to an automatic Champions League place in next season's Champions League and add another trophy to his resume in the form of the Europa League.
The Blues play FA Basel for a place in the final of the European competition and have a crunch tie against Tottenham on May 8 that may go some way to determining where they finish in the league.