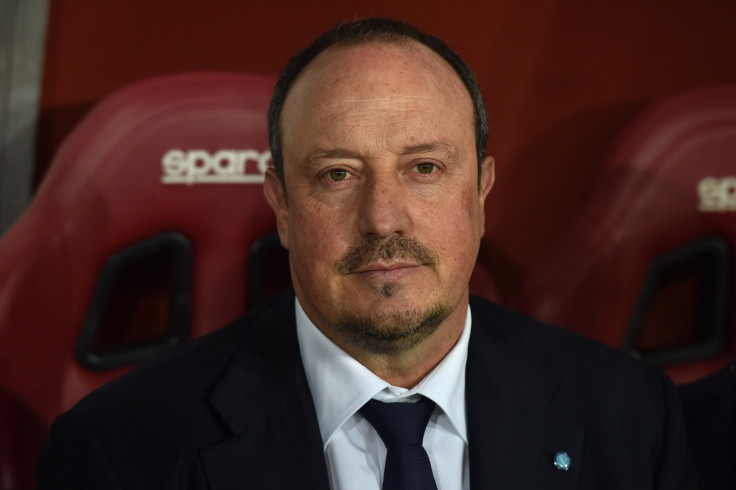 Lee el articulo en Español aquí
Florentino Perez has presided over Real Madrid for twelve years. Three seasons have ended with the club lifting the Champions League. Starting from this premise, it is clear that Perez, and his many managerial changes, have delivered overall benefit to Los Blancos. But the latest move might be his biggest mistake yet.
Letting Carlo Ancelotti leave the club through the back door is a major failure that may have consequences in the long term. Ancelotti's replacement, Rafael Benitez, has pedigree, and he is still revered by Liverpool fans for his time in the Anfield dugout. But history suggests he is not as well-suited to life in the Bernabeu banquillo as his Italian predecessor.
Their relationship may be non-existent, but the manager who has delivered Perez more trophies than anyone else is Vicente del Bosque. He was in charge of the club when they won the Champions League in 2000 and 2002, as well as a European Supercup and a Club World Cup. Many allegedly authoritative voices point out that the current national team coach lacks tactical nous, but they forget that the most important thing to succeed at a giant club such as Real Madrid is to deal with egos, cravings and premature millionaires, as Marcelo Bielsa loves to say.
Luis Enrique knows this well. He realises the importance of letting quality flow, being flexible and putting players before his own ideals. Ancelotti followed this template when guiding Real to La Decima last season. He put his own footballing values to one side and picked a team, and created a culture, to get the best from his star players.
Benitez follows a different course. He likes to be in control, to stamp what Louis van Gaal calls his philosophy on a team. It has delivered plenty of success: he lifted two La Liga titles at Valencia a decade ago, and even won a UEFA Cup against Didier Drogba's Olympique Marseille. This haul earned him a move to Anfield, and it was in Liverpool where he became a legend, winning the 2005 Champions League with a frankly average squad.
It is fair to admit that Liverpool received several miracles that season. Steven Gerrard's last-minute goal against Olympiakos in the final game of the group stage; the 3-0 comeback against Gattusso, Nesta, Maldini et al; the out-of-this-world save by Jerzy Dudek during extra time when Andrei Shevcheko was about to deliver the final blow. But again, one has to agree that Rafa Benítez showed an outstanding variety of skills –above all, tactical prowess - when he faced Jose Mourinho's Chelsea or Juventus or when he locked horns with Ferguson's United. He was responsible for the return of Liverpool to the summit of European football.
Yet Benitez's next challenge will not take place in Napoli, or in a Liverpool at the bottom of their cycle. It won't come in the Valencia of 2004, whose stars were relatively unknown players such as Vicente, Rubén Baraja or Vicente Mista. This time, the adventure involves dealing with Cristiano Ronaldo, Sergio Ramos, Iker Casillas and Karim Benzema, and the new signings. The so-called galácticos come with all their baggage, not always positive.
In modern football, players have the upper hand, something that seems most evidence in big clubs such as Real Madrid. That is why Benitez's lack of flexibility generates doubts as he has had problems with his players in all the clubs he has been working at.
Some of the disagreements have been absurd. For example, the one that involved Xabi Alonso. In 2008, the Basque midfielder, one of Liverpool's key players, was about to become a father for the first time. Liverpool were about to play the second leg of the Champions League quarter-final with Inter in Milan and the Reds had won the first leg 2-0. Alonso, probably the most professional footballer in Spanish football in the last decade, decided to stay on Merseyside as he considered that he could not forgive himself for not being there, next to his wife.
The smartest people know to be flexible in very specific moments and Alonso is among them. He stayed at home, Liverpool had no problems in Milan, everything went right. Still, Benítez did not forgive his midfield anchor. The relationship between them ground to a halt due to the manager's stubbornness; he did not hide that he wanted Alonso out of the club as he had the "right" replacement... Gareth Barry.
Swallowing pride
Taking this anecdote – one of many – into account, do you think that Benitez will be able to survive at Real Madrid without reconsidering his attitudes? If, as Luis Enrique did last January, he is able to swallow his ego in favour of his team, he has every chance . However, looking at his career, is difficult to think he will be able to manage this.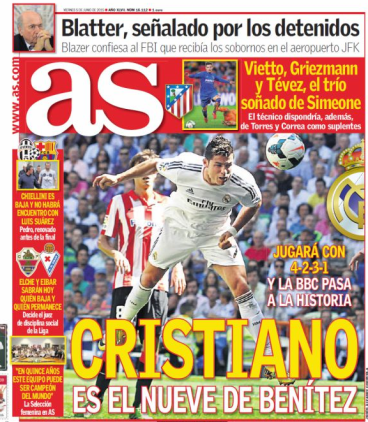 The Spanish media is already reporting that Benitez wants Cristiano Ronaldo to play as a centre forward. He will need to convince the Portuguese that this is the right position to improve his already outstanding statistics, otherwise he could be signing his own death warrant.
But, leaving Cristiano aside, Benítez needs calm. Calm to put his own style into practice. Calm to rotate to avoid extreme tiredness as a consequence of playing week in week out with almost the same players. Patience in order to create a well-oiled machine, based on the youth academy. But history says that patience and calm at Real Madrid are little more than a pipedream, and these virtues will be even more shorter supply given their arch-rivals have just lifted three trophies in the same season.
Signings will also shape Benitez's short-term future, and that was precisely his Achilles heel during his tenure at Anfield. For every Torres or Alonso, there was a Ryan Babel, a Mark Gonzalez or an Andrij Voronin. The white heat, and white handkerchiefs, of the Bernabeu give new signings little or no time to settle, so Benitez has to find players capable of matching expectations from day one.
Benítez is one of the most successful managers in European football in the last years and his commitment to his beloved Real Madrid is beyond doubt. However, his profile, his approach and his record in player recruitment and man-management all mitigate against him. Carlo Ancelotti left the club and all the supporter surveys showed he had the support of the fans, so Benitez will enjoy little or no honeymoon period.
Yet Benitez enjoyed his finest night in football against Ancelotti, when Liverpool came back from the death to beat Milan, and will feel he has all the tools to eclipse the Italian once more.
Oier Fano Dadebat is a Spanish journalist who divides his time between San Sebastian and London. You can find out more about him on Twitter @oierfano.