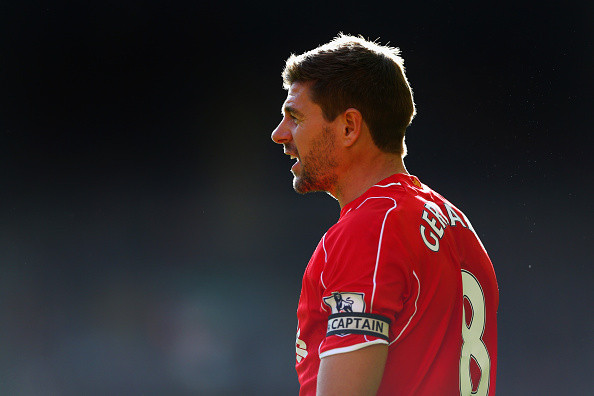 Whenever Liverpool play Manchester United at Old Trafford, the home fans delight in reminding Steven Gerrard that he has never won the Premier League. It began during a match in February 2013, when the United fans belted out the refrain 'Giggsy 12, Gerrard 0', a reference to the fact that United hero Ryan Giggs had won 12 Premier League titles, while Liverpool's own totem had yet to get off the mark.
With each passing match, new United players are woven into the canticle. During United's 3-0 win over Liverpool last month, the home fans roared 'Shinji 1, Gerrard 0', mocking the Liverpool captain by pointing out that even Shinji Kagawa, an ordinary playmaker who did next to nothing during his two years at Old Trafford, has more Premier League titles than him.
When Gerrard hears these chants, one wonders what he thinks. Does he put it down to petty Mancunian spite, or does a tinge of regret percolate his consciousness? Does he look at other players who have won Premier League titles, players far less gifted than him, and wonder what he could have won?
Make no mistake, Gerrard is one of the best English midfielders of all time. He may not, as the reliably hyperbolic Robbie Savage suggested last night, be Liverpool's best player ever, but he must be close. At his peak he had everything; he could pass, tackle, get from one penalty area to the other, and unleash shots so fierce they practically tore the net from its stanchion.
If you were picking an all-time Premier League XI, Gerrard would surely be vying with Roy Keane, Paul Scholes and Patrick Vieira for a place in its midfield. Yet Gerrard's total of nine major trophies looks almost pitiably paltry in comparison with those three rivals.
Keane won 13 major honours with United, including seven Premier League titles, while Scholes' tally stands at 20 and 11. Vieira won 14 major trophies, including eight league championships in England and Italy. All three men played in great teams; Keane and Scholes powered Manchester United's treble-winning team in 1999, while Vieira was the engine of Arsenal's 'Invincibles' team five years later.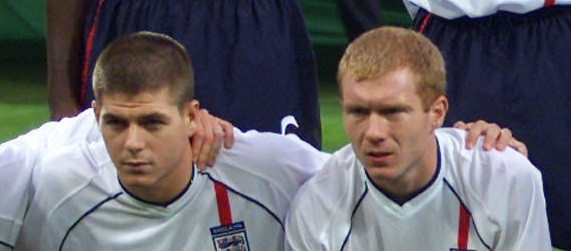 Gerrard, however, has never played in a genuinely great side. Last season was his only real chance to win the Premier League, and even that was down to the brilliance of Luis Suarez rather than proper strength and balance throughout the team. While Scholes, Keane and Vieira have played alongside some of the most storied players of modern football, Gerrard has, all too often, been constrained by the deficiencies of the players alongside him.
Liverpool fans might point out, with justification, that Gerrard won the Champions League in 2005. But that victory, glorious as it was, was an old-fashioned odds-defying cup triumph, a success rooted in pluck and skilful management rather than an array of glittering stars. In fact, if you picked a combined XI from the Milan and Liverpool teams which contested that 2005 final, Gerrard may have been the only Liverpool player to make the cut. It's worth remembering that Liverpool finished fifth in the Premier League that season, and were knocked out of the FA Cup in the third round by Burnley.
Regrets
So, will Gerrard regret his career choices? Well he will certainly know that, between 2004 and 2010, he would have got into any team in the world, even the great Barcelona team that illuminated the late noughties with some of the best football ever played. He could have played with Zidane, Messi, or Ronaldinho, instead of watching his good work be undone by Rickie Lambert and Djimi Traore.
Based on the drip-feed of rumours and innuendo we get from clubs and their agents, it seems Gerrard only came close to leaving Liverpool once, in 2004, when he backed out of a deal to join Chelsea. Myriad reasons were put forward for the deal's collapse, including some mutterings of nefarious activity, which were never substantiated. Perhaps the reason was simple: Gerrard just preferred to stay at Liverpool and be the hero, a Matt le Tissier of our times.
In this final valedictory half-season at Liverpool, Gerrard will certainly be worshipped as a hero by the genuflecting Liverpool fans. He will know that he has earned the lifelong gratitude of millions of people, and gone down in the folklore of his hometown club.
Yet he will also know that he has less Premier League winners' medals than Shinji Kagawa.