Liverpool Midfielder: We Will All Have To Prove Ourselves
Lucas Leiva says every player in the Liverpool squad will have to prove themselves, no matter their reputation
Liverpool midfielder Lucas Leiva has insisted that every member of the squad will have to prove themselves in the pre-season, with the Brazilian hoping to make a full comeback from his season ending ACL injury.
Brendan Rodgers has now taken his first training sessions at Melwood, and though he has admitted he will make some purchases this summer, the incoming manager believes that the current squad are capable of challenging for a top four spot.
And Lucas, who was a big loss to the Liverpool side last season as he succumbed to injury, believes that despite his contributions to the squad, he will have to compete alongside everyone else for a place in the starting line-up.
"The players are really happy with the way we are training and the sessions," he told the official Liverpool website.
"We have a new manager so I think everyone will try to impress him and try to be on the team but the most important thing is to build a strong squad because we have a lot of games during the season.
"I think everyone will have a chance to prove themselves."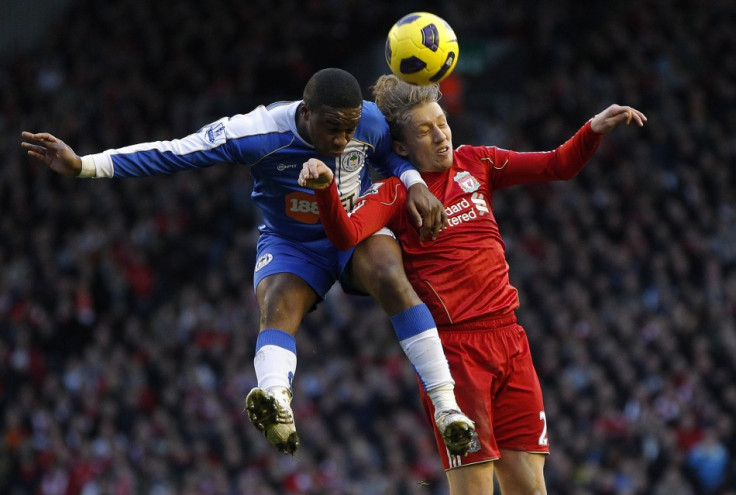 For Lucas, the road to recovery has been long and frustrating, particularly because he had to watch Liverpool's decline in league form over the course of the season from the sidelines.
And while he continues to get back to full match fitness, the 25 year old has credited his teammates with giving him the motivation to keep on the right track.
"I'll be back at the same level that I was because I am working really hard to recover and the players that I have beside me will help me," he explained.
"I just have to be patient again - much of my life in Liverpool has been like that.
"I'm still in the process of my rehab. I've been training with the team for a few days. There is still a long way to go and a lot of work to be done but I am very happy to be able to train and I'm looking forward to the new season.
"I will be trying every week to recover and to progress. It's still four or five weeks until the start of the season and our Europa League games, so it's still too early to say if I will be ready but I'm looking forward to starting the season and being able to play.
"I'm looking forward to meeting the players coming back from the Euros and starting the season. I think everybody is really, really excited for the new season."
For Liverpool, the return of Lucas will come as a massive boost to the side as they look to get back into the Champions League once more.
© Copyright IBTimes 2023. All rights reserved.