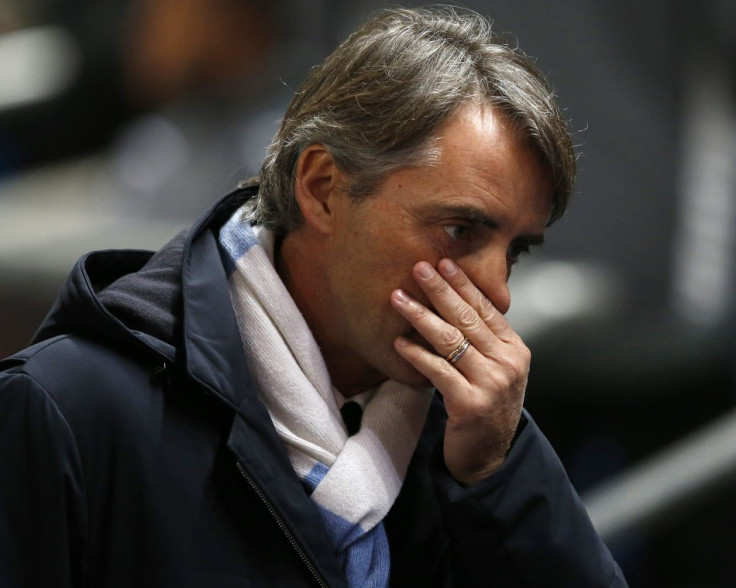 BBC pundit Alan Hansen insists tiredness and mental fatigue should not excuse Manchester City's poor away form. Roberto Mancini's side dropped further points away at Stoke over the weekend but moved top of the Premier League on goal difference from Manchester United, who have a game in hand.
City have taken just nine points from 27 in their last nine games away from the Etihad Stadium as United have cut the gap on their city rivals at the top of the table. Sir Alex Ferguson's side can move three points clear with victory over Fulham at Old Trafford on Monday night.
And Hansen, who won eight league titles with Liverpool in the 1970s and '80s, believes Manchester United's experience gives them the edge, but cautioned neither side was immune to the pressure of a straight fight for the title.
"Even after a decade of title battles with Liverpool, I was still a nervous wreck when it came to the final straight of the run-in," Hansen told the Telegraph.
"Make no mistake, the final eight or nine games of the season, when it is tight and you are locked in a battle for the title, are a wholly different challenge to games in the opening months of the campaign.
"People talk about mind games, but the reality is that winning a league all boils down to the mental strength of the players on the pitch and there are certain elements that never change."
Roberto Mancini defended his players in the wake of the 1-0 defeat to Swansea earlier this month, and claimed they were feeling the effects of a hectic seven months.
"We could be tired because after seven months, when you play three games in one week, it is difficult," Mancini said after the match, before adding that they would "fight against Manchester United until the end."
After a highly-publicised verbal clash with Manchester United in midweek, City failed to put some pressure on their neighbours in a fraught encounter at the Britannia Stadium. But for Hansen, claims of fatigue and mental tiredness will only serve to enhance United's claims for the title.
"Roberto Mancini spoke of his players being tired after the defeat at Swansea earlier this month and that is something that you simply should never do," Hansen added.
"You should never talk about tiredness, you must not give your opponent any kind of encouragement by dropping points and you have to dredge something extra - fight, belief, grit - that will enable you to win games in the final 10 minutes when they are there to be won.
"If players are told that they are tired, then they will believe it. At Liverpool, Bob Paisley would have had us out of the dressing-room had we even floated the subject! In 1980, we played three FA Cup semi-final games against Arsenal and the two replays went to extra-time.
"Either side of those ties, we had league games to play to win the league, but nobody once suggested we were tired. You just do not say it."