Andre Villas-Boas' agent has addressed the rumours linking the former Chelsea manager with a move to Liverpool and Roma, insisting that he is only going to say yes to a club that is a perfect fit.
Villas-Boas was sacked by Blues owner Roman Abramovich after the side put in poor performances in both the league and Champions League last season.
As soon as the Portuguese tactician made his move away from Stamford Bridge, their luck turned around, but many believe this isn't a smear on his coaching abilities as a whole, with Chelsea a particularly tough club to manage under the controlling eyes of Abramovich.
While on a forced hiatus, Liverpool and Roma have both been strongly connected to Villas-Boas, but his agent Carlos Goncalves insists that he won't take a job unless a club can give him the game plan he requires first.
"Liverpool and Roma? Well, what we are looking for is a [club with a] strong technical plan, that is solid and durable," Goncalves told romagiallorossa.com, via Sky Sports.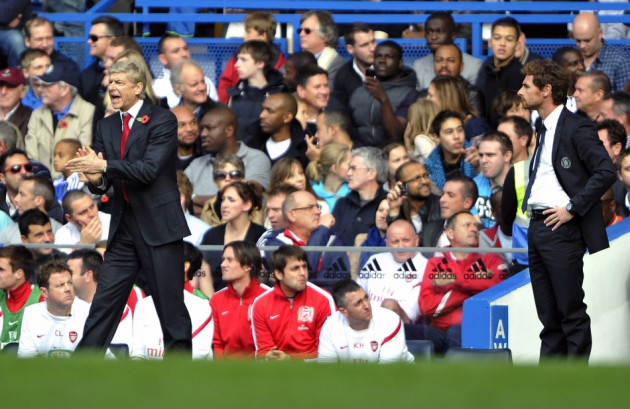 "Villas-Boas would like to return to coaching in these conditions, but if these conditions are not available, we would have no problems not working.
"I won't confirm or deny contacts with specific clubs. What we are interested in is a technical project, its outlook and a situation that has longevity."
Liverpool and Roma are both without managers at this stage, and the Reds are believed to be interviewing a range of candidates before making a decision on who will take over from the departed Kenny Dalglish.
Roberto Martinez and Louis van Gaal are both believed to be considered serious candidates for the role at Anfield, while Roma will be looking for an ambitious manager who is capable of producing Champions League qualification after finishing seventh this season.
Liverpool were in the midst of finding another manager at the same time as Villas-Boas moved to Chelsea last year, but found his exit clause was particularly expensive. Now, however, they won't have to pay a cent to take the manager on board, making him a much more affordable option for Fenway Sports Group than some other candidates.