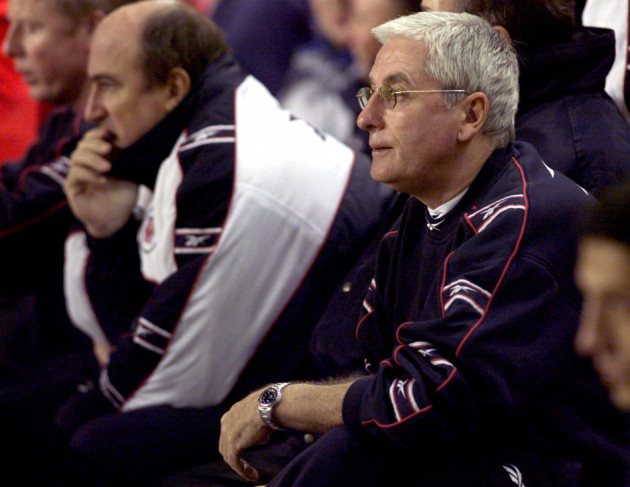 Former Liverpool manager Roy Evans admits that he has been impressed with the work done by Brendan Rodgers in the transfer market but still does not believe the side are good enough to finish in the top four next season.
Liverpool have already completed four deals this summer with Kolo Toure the first announced on a free transfer, followed by winger Luis Alberto, Spanish striker Iago Aspas and most recently goalkeeper Simon Mignolet.
Rodgers enjoyed great success in January as both Philippe Coutinho and Daniel Sturridge made a huge impact for the Reds in the second half of the season, and he will be desperate for his new signings to follow in the same vein.
However, Evans - who spent more than 40 years at Liverpool as a player, coach and eventually manager - does not see them achieving Champions League qualification next season as they simply cannot compete for the biggest names in the game.
"I'm pleased so far [with what they've done in the transfer market]. The three signings [after Toure] all look to be good young players, and hopefully there'll be one or two more," Evans told Talksport.
"The problem you have if you're not in the Champions League positions is you're not going to attract the top players in Europe. So Liverpool have to look in different regions for up-and-coming talent because Champions League players won't come to you.
"The plan is to try to get into the Champions League, but everyone else will be spending big money as well and it will be difficult for Liverpool still. You can't change things overnight. Brendan had a decent season last season, and bringing in Daniel Sturridge and Philippe Coutinho were two massive buys in January and improved them no end. I hope these new lads can improve them a bit more.
"But it will be difficult with a bunch of young players. It's always difficult if you have too many young players in your side. You need a blend of youth and experience, and they've arguably lost their biggest leader in Jamie Carragher.
"I think they'll finish sixth. That won't be ideal because you want to be in the Champions League, but we have to be realistic and look where we're coming from."
Liverpool have done a lot of their business early in the summer transfer window but they will still be concerned about the future of star striker Luis Suarez who will play a vital role in helping the club push forward if he decides to remain at Anfield.
The Uruguayan has indicated that he would be prepared to leave the club and while Rodgers has managed to bring in some attacking players, he will be desperate to keep Suarez at the club.