Gerrard Hoping To Save Liverpool's Season
Steven Gerrard says Liverpool's match up with Everton has a lot riding on it
Steven Gerrard believes that Liverpool's disappointing season can still be saved, with the skipper claiming that an FA Cup final win will bring the club's momentum up as they aim to get back into Champions League football.
When Kenny Dalglish took over the fold at Anfield at the beginning of last year, the club underwent a spending spree in excess of £100 million to bring in new players and change their fortunes around.
But with just six games left to play in the season, Liverpool are in eighth place in the Premier League table, and as Champions League football looks a long way away, director of football Damien Comolli was yesterday sacked by the club in the wake of some particularly poor transfer decisions.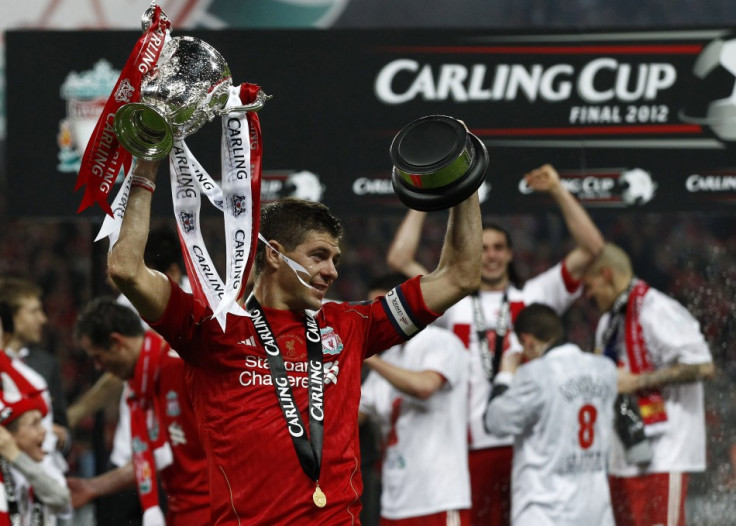 Gerrard believes though that the negative mood at Liverpool can be turned around with a win this weekend, so long as the club go on to win the Cup and add another trophy to their cabinet for the season.
"This is not only a semi-final, it is a semi-final against Everton," he told the BBC.
"For everyone at this club and everyone at Everton, it's a massive game. It could change our season for the best.
"I'm not going to play it down because everyone knows how it big it is to me and everyone here at the club."
The England international has made no excuses for Liverpool's current form in the league, and his disappointment is obvious as he explains that every player has been to blame for the club not challenging the top four.
"The simple facts are our league campaign hasn't been good enough," he said.
"We are all frustrated.
"The players have under-delivered in the league. All of us. Not just the new signings, not just certain individuals, all of us have under-delivered the league.
"We had three targets at the start of the season. One was top four. We haven't delivered it."
The Liverpool and Everton match-up kicks off at 12:30pm on Saturday, and both clubs will be hoping to move through to the final and face either Tottenham or Chelsea.
© Copyright IBTimes 2023. All rights reserved.