Mark Lawrenson is concerned that Liverpool might not be getting what they bargained for if they purchase Theo Walcott and Daniel Sturridge, with both players offering a risk in terms of injury and unproven talent.
Walcott is currently continuing to stall on signing a new deal with Arsenal, and if he goes into January without a contract beyond the 2013 summer, the winger will be free to talk to other clubs over a potential move.
And as Sturridge continues to miss out on game time in favour of Fernando Torres, Rafa Benitez admitted yesterday that the striker may leave the club in January if the offer is right.
Liverpool are looking to build on their attacking options to bring in support for Luis Suarez, but Lawrenson has reservations about the club purchasing players who are not particularly wanted by their clubs.
"I have serious concerns about the reported interest in Daniel Sturridge and Theo Walcott," he said in the Liverpool Daily Post.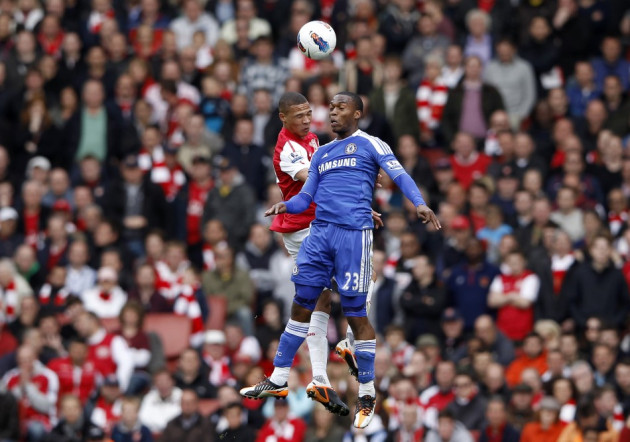 "Why are Chelsea willing to sell Sturridge to Liverpool? That makes me uneasy. And Walcott is another player I am not sure about.
"He gets lots of injuries and always seems to be getting treatment during games. Of course, on his day Theo is a terrific player - but how often does 'his day' arrive?
"When was the last time he produced a really top international performance for England? If we are being totally honest, the night he scored a hat-trick against Croatia in 2008. He would fit comfortably into a front three at Liverpool but, again, I'm wary that Liverpool supposedly want a player Arsenal could be willing to lose."
Liverpool are also believed to have nearly completed a deal for young prospect Tom Ince, with the club looking set to be very busy in January as Brendan Rodgers moves to right the mistakes made in the summer transfer window.