Joe Cole has insisted that he wants to take more playing time over money, with the Liverpool midfielder admitting he would like to stay with loan-club Lille on a permanent basis.
Cole went to France on loan at the start of the season, and has since starred for the League 1 side, going so far as to make a claim for an England spot in the 2012 Euros.
And though Kenny Dalglish insisted at the end of last year that Liverpool were unaware of any possible permanent deal with Lille, Cole says he hopes a move can be made so he can continue to get maximum game time.
"I would love to stay in Lille," he told France Football.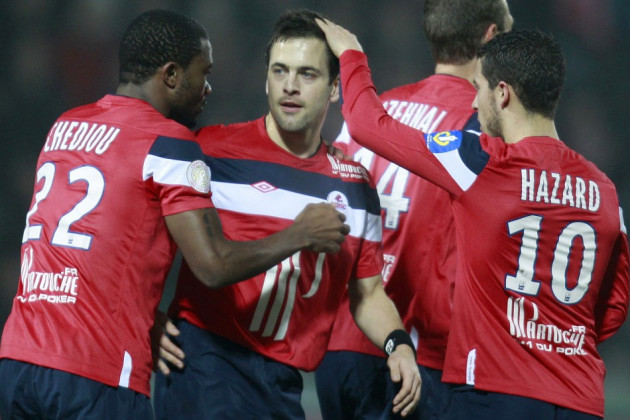 "But it's not in my hands. I have not spoken to anyone at Liverpool. I look after them, but I will also see out the final games for Lille.
"The financial issue is important, but money is not the priority for me. I enjoy being on the pitch and that's the main thing.
"We will then discuss these matters with club management before making a decision."
Liverpool will no doubt be looking to clear out some of their unused players in the summer, to make way for new signings as they aim to make up for poor league form this season.
Dirk Kuyt, Maxi Rodriguez and Fabio Aurelio have also been mentioned as possible outgoings when the transfer window opens, as Dalglish moves to cut costs after outlaying over £100 million on transfers in his time as manager.
Kuyt has already had a reported offer to join Feyenoord, with his agent Rob Jansen confirming to the Liverpool Daily Post: "Feyenoord know that Dirk will join them once he returns to Netherlands. But when? It's impossible to answer that question.
"We are just waiting to see what happens at Liverpool now and what's coming his way.
"We will make a decision on his future after that."
With this in mind, Liverpool could take on a very different look in the summer, as the club also look to bring up some of their youngsters and continue to build for long term goals as well as short term ones.