Uruguayan striker Luis Suarez wants to put the racism controversy with Manchester United defender Patrice Evra behind him and focus on his career at Liverpool.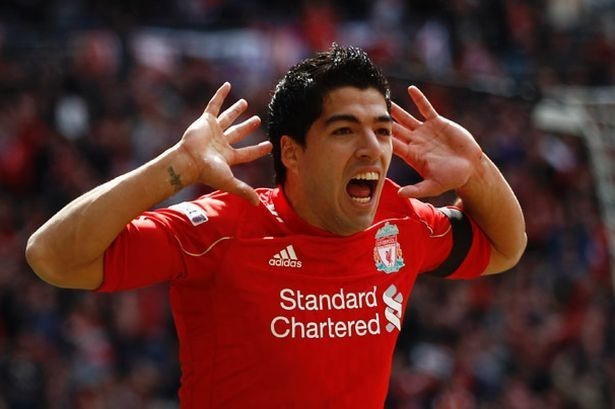 Suarez was the Reds' top scorer last season (17 in all competitions) but his season will be better remembered for being found guilty of racially abusing Evra during a league game at Anfield in October. The 25-year-old received an eight-game ban and a £40,000 fine as punishment.
The former Ajax star refused to let the controversy fade away after he returned from the ban, kicking up a new one when he refused to shake Evra's hand during the clubs' reverse league fixture, in February. That was seen as highly unsportsmanlike and a second barrage of criticism descended on Suarez and Liverpool. This time, though, the club and former manager Kenny Dalglish, who'd stood by him and supported him previously, were furious at their player's behaviour.
Suarez was forced to apologise by the club's American owners but he continued stoking the flames of the incident, claiming his innocence in all matters. It now appears, though, that even he wants to draw a line under the affair.
"People spoke for the sake of speaking and didn't know what they were talking about. Some people said what suited them. But that's in the past now. They punished me, I shut up and I forget it, I want to leave it now. It's in the past. I'd prefer not to keep talking about it, otherwise it will never end," the Guardian quoted Suarez as saying.
The striker also spoke in support of Dalglish and his team-mates, stating they always backed him and made him "feel wanted and comfortable".
"Last year good things happened as well as bad ones. The manager [Dalglish] always supported me, he kept putting me in the team, he kept faith in me always, the players defended me as well. The press might have talked but I always felt entirely backed by the people around me," Suarez explained.
Looking to the New Season
Suarez, who has only recently signed an extension to his Anfield contract, is confident the Reds can do better this season and qualify for the Champions League. He brushed off the 0-3 defeat at West Brom, in the opening game of the season.
"I recognise that the season wasn't very good for us last year in the league. A team like Liverpool always wants to be in the Champions League. That is where it should be. I've still got hopes that we can make the Champions League this season. That is where I dream of playing for at least one season with Liverpool," he said.